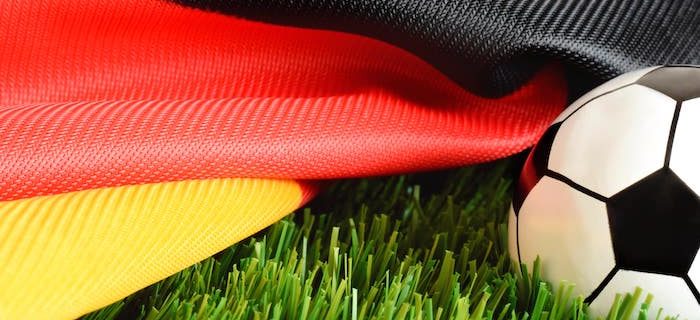 Germany's Regionalliga Nord sits within the fourth tier of football in the country. This particular league serving the states of Bremen, Hamburg, Schleswig-Holstein and Lower Saxony.
Previously, the third level of German football until the inauguration of 3. Liga in 2008, the Regionalliga Nord alongside the Regionalliga Südwest, Regionalliga Bayern, Regionalliga West and Regionalliga Nordost forms the fourth tier. Serving 3. Liga via promotions.
In fact, a league known as Regionalliga Nord acted as Germany's second tier between 1963 and 1974. However, it bears no relation to the division of the same name administered currently.
The league is run by the Northern German Football Association. Alongside the other divisions at this level, it serves not only those deemed not good enough for Bundesliga football but also a bunch of promising young players making their way in the game. This often shines through in games in the Nord league.
How the German Regionalliga Nord Works
As is usually the case in the Regionalliga, 18 teams take part in Nord. Each playing their rivals once at home and once away, producing a 34-game season for each team.
Given its low position within the football pyramid, games in the Regionalliga Nord are of high quality.
Up to now, matches are producing more than 3.3 goals per game, meaning they are often exciting. While the 47% success rate for home sides is relatively high, leading to plenty of trustworthy home favourites winning for accumulator purposes.
Typically, games in Regionalliga Nord are played between:
1 PM and 3 PM CET on Saturdays
2 PM and 3 PM CET on Sundays
Promotion and Relegation
There's not a lot of movement from the top end of Regionalliga divisions at the end of each season. Only the league winners getting the chance of 3. Liga football.
Four teams are relegated from Germany's third tier each year. The winners of this league go up along with those from Regionalliga Südwest and Regionalliga Bayern. The champions from Regionalliga West and Regionalliga Nordost play-off to decide the final place.
Depending on where they are based, relegated sides move down to either one of the Oberliga Hamburg, Bremen-Liga, Schleswig-Holstein-Liga or the Oberliga Niedersachsen.
Recognisable Sides
Former German Cup finalists Union Berlin were winners of this division in 2000/2001. While one-time UEFA Cup semi-finalists Dynamo Dresden were no better than runners-up here in 2003/2004.
Hannover 96, currently in 2. Bundesliga but having previously been top-level regulars, won the league twice in a row between '97 and '98. More recently, popular "Kult" side St Pauli took the title in 2007 en route to bigger things.
Betting Markets
Unlike one or two of the other German Regionalligas, this division is pretty reliable in terms of home wins. So those looking for a solid, reliable bet are often rewarded.
Given the even higher goals average in German Regionalliga Nord though, there are of course other ways to land a profit in the betting markets regardless of which team wins.
With those things in mind, these are the most reliable markets to play with when thinking about betting in the Regionalliga Nord:
Accumulator Betting – while the ordinary 1X2 markets are reliable here, the reasonably high percentage of winning home teams means we can back them without too many worries in high-paying accumulators. Around 4-5 home teams will win every week in Regionalliga Nord, so picking 2-3 of them from here who are high scorers and look solid often gives you a head start in a multiple bet.
Both Teams to Score – should the better teams all be playing away, then backing 'yes' in the BTTS market is another potential moneymaker in a league producing 3½ goals or more per game most weeks.
Total Goals Betting – when the stronger teams are playing at home in Regionalliga Nord, betting over 2.5 or even over 3.5 in the total goals market in each match can often lead to profit. In some cases, you can combine home wins with +2.5 goals too to eke out even more of a margin.
Placing Your Bets
Some punters do like a little bit of defensive certainty, but there's nothing worse than backing a strongly fancied team only to see them play out a 0-0 draw and ruin your accumulator!
That will rarely happen in high-scoring leagues such as this one, so with home teams doing well and with the goals flowing every weekend, there is always a way to find a juicy bet in the German Regionalliga Nord and you can do that with any of our recommended online bookmakers.