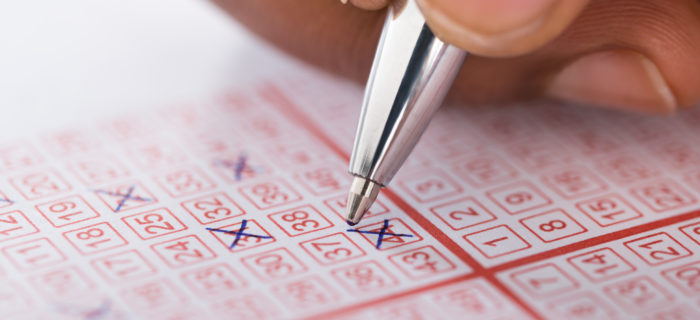 The National Lottery (now known as Lotto) is played by 70% of the UK population and has paid out millions since its inception in 1994. Operated by the Camelot Group, all prizes are paid as a lump sum and are tax-free.
Of all the money placed on the National Lottery, 50% goes into the prize fund, 28% goes to good causes, 12% goes to the UK government in tax and the rest is split between the operator Camelot, operating costs and profit.
Playing the National Lottery isn't just fun, lots of money goes to good causes too.
Who can play?
Anyone in the UK over the age of 16 years of age can play the National Lottery. Players must play the lottery from within the UK, you cannot purchase a ticket when overseas, either in-person or online.
When does the National Lottery draw take place and how much does it cost?
Every Tuesday, Wednesday, Friday and Saturday the Lotto draw takes place at 8.30 pm. Lotto costs £2.00 per line to play.
How to play
The National Lottery (Lotto) is very simple to play. All you need to do is to pick six numbers between 1 and 59. If you're playing in-store, you enter these numbers onto one of the slips provided and hand it to the cashier.
Alternatively, if you are playing online, it's simply a case of selecting the numbers on the National Lottery website. If you would rather have random numbers, then both in-store and online you can choose to have a 'lucky dip'.
National Lottery prize structure
The National Lottery prize structure is as follows. These are only estimated figures as some of the prize tires are dependent upon the number of tickets purchased.
| | | |
| --- | --- | --- |
| Tier | Odds of winning | Prize amount |
| Match 6 | 1 in 45,057,474 |  Jackpot |
| Match 5 + bonus | 1 in 7,509,579 | £1,000,000 |
| Match 5 | 1 in 144,415 |  £1,750 |
| Match 4 | 1 in 2,180 | £140 |
| Match 3 | 1 in 97 | £30 |
| Match 2 | 1 in 10.3 | Free Lotto Lucky Dip |
The overall odds of winning a prize on the main Lotto game is 1 in 9.3.
How do you collect your winnings?
If you've been lucky enough to win on the National Lottery, getting your money is really simple. If you bought your ticket over the counter, then for the smaller amounts you can simply present your ticket at a local participating retailer who will pay you your money.
For higher amounts, you will need to contact Camelot to claim. For those who play online, smaller wins will automatically be credited to your account, whilst larger wins will have to be claimed for.