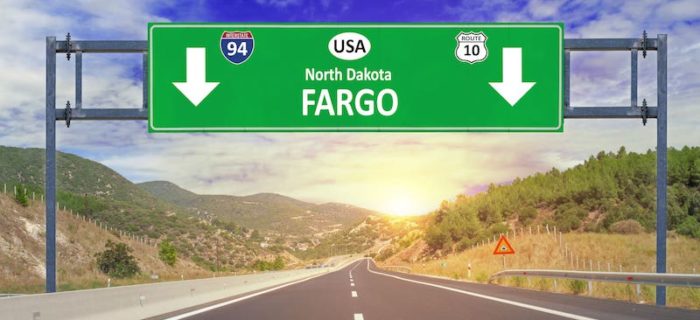 North Dakota Horse Park is found in Fargo, North Dakota. Usually, there is only racing taking place at this six-furlong track during a couple of weekends at the end of July. There is both thoroughbred racing and quarter horse racing that takes place at the track. For its race days, as many as 10,000 racing fans will show up to the track.
Ticket Prices at North Dakota Horse Park
If you want to attend racing at the North Dakota Horse Park on one of the two race meetings it has each summer, the general admissions will be $8. Sometimes, the prices will be dropped a bit lower to $5. Kids that are ten years old and under will get free entry into the races. There are VIP tents and other packages that will naturally cost more than a standard admission ticket.
Course Details
The dirt track at North Dakota is six furlongs in length. There is both thoroughbred racing and quarter horse racing that takes place at the North Dakota Horse Park.
The July race meetings have different themes, with a Ladies hat contest being one of the highlights. There are also live music events at the Park which provides great entertainment to racegoers.
Tactics to Consider
If you are betting on races that are taking place at the North Dakota Horse Park, then there are a few key standouts you need to look at when choosing the best candidates for a given race. Past performances are always key, with horses that have performed well going into the race being ones to watch.
While there is not a lot of course form to go by, this also needs to be considered. Finally, keep an eye on the tote board at the track and watch which horses are seeing a lot of attention.
Track History
The Horse Park has been hosting horse racing for decades. One of the major threats to racing at the track came in July 2019 when the North Dakota Racing Commission decided to remove the racing license from the track. This was after the North Dakota Horse Park requested permission to shorten its live racing days in July.
The reason for the pulling of the license boiled down to one of the members of the North Dakota Horse Park board. Thankfully for local racing fans, the 2020 live racing season was fixed to go ahead despite these issues. There will be four race days rather than the usual six race days that had been a staple at the track for many years.
Biggest Races
One of the bigger races that takes place at the North Dakota Horse Park is the NDTA Bred Stallion Futurity Stakes that has a purse of $10,000 up for grabs. It takes place over five and a half furlongs and is open to two years olds that have been bred in the state.
Another notable race is the North Dakota Derby that is open to three-year-olds and is the biggest race that takes place in the state each year. The North Dakota Bred Maturity stakes is an ideal fit for older horses and there are always interesting entrants to check out for this race.
Place your bets with Roger.com
As there are only a few race days that take place at the North Dakota Horse Park each year, you will be limited in terms of the betting offered. However, Roger.com has picked out the best online betting sites that offer odds for North Dakota Horse Park races.
These sites have been objectively reviewed, allowing you to quickly see which option will be the best fit for you without having to conduct a massive amount of research. Simply choose one of the options, sign up for an account and you will be ready to go.