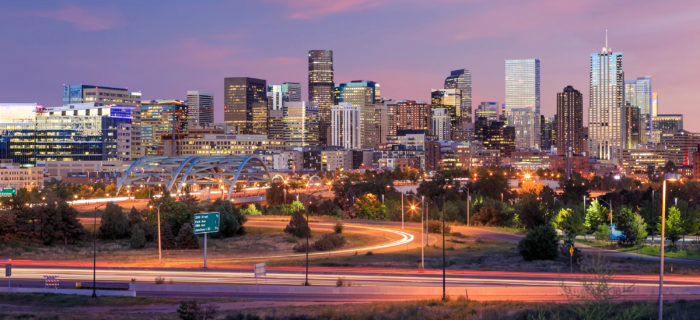 Colorado Legalises Sports Betting in Referendum
The US state of Colorado has narrowly voted in favour of legalising sports betting across its area, following a referendum. It becomes the nineteenth state to legalise sports betting, while at least 30 others have considered it.
The proposal put before local voters was to legalise sports betting while taxing it to help projects that conserve water.
The result, made official at the end of November, was even closer than that of the UK's Brexit poll in 2016, with the voting as follows:
756,720 said they were happy to legalise sports betting
723,665 voting against the proposition
This meant those in favour won with 51.1% of the vote
Counting carried on late into the night of Tuesday, November 5 2019, after the result was initially too close to call. Despite the proposition having what one journalist in the Washington Post described as 'only token organised opposition'.
But, ultimately, votes in favour exceeded the automatic threshold for triggering a recount. For this to happen, the margin of victory must be 0.5% of the winning total or smaller.
No additional legislation will now be needed for sports betting to become legal.
Colorado has a long history of deciding matters by referendum. The tradition dates back to 1881 and 1893, when, respectively, Denver was chosen as the state capital and women were granted the right to vote.
The proposition
Under the state's constitution, voters have to approve any new taxes. The proposition (Proposition DD) read:
Shall state taxes be increased by twenty-nine million dollars annually to fund state water projects and commitments and to pay for the regulation of sports betting through licensed casinos by authorizing a tax on sports betting of ten percent of net sports betting proceeds, and to impose the tax on persons licensed to conduct sports betting?
Betting in the USA: key facts
Under federal law, gambling is legal in the United States
There are key restrictions when it comes to online gambling and some differences from state to state
Each of the country's 50 states can regulate or ban gambling within its own borders
Including state-run lotteries, nearly every state permits gambling in some form
Only Utah and Hawaii prohibit this activity in all its forms
Only Nevada and Louisiana allow statewide gambling – the others limit it to particular geographical areas
Around 23 states permit commercial casinos in some form
Legal sports betting has grown since 2018, when New Jersey won a US Supreme Court case on the matter, throwing out a federal law which banned sports betting anywhere but Nevada
What does the result mean? Is Sports Betting Legal in Colorado?
The result means that the 35 casinos across Colorado can take online and in-person bets from 2020 on Olympic, professional, motor and collegiate sports. All are expected to open a sportsbook, and betting on some e-sports is also likely to be permitted.
'Proposition' bets on individual players – such as first to score – are set to be allowed for pro players, but not college athletes.
Betting is to be banned on sports involving those aged under 18, such as Little League or high school events.
The Colorado Division of Gaming expects to have regulations in place by the spring and to be able to license operators from then onwards. They will have a period of being able to test their systems ahead of sports betting officially becoming legal on May 1st 2020.
Online or mobile betting needs a casino-based setting, which could range from large sports bars with banks of TV screens to small kiosks.
It's estimated that sportsbook operators in the state will generate $1.3bn to $1.5bn in terms of bets during the first fiscal year. It is unlikely that a cap will be set on the maximum bet allowed.
Each casino licence holder will be able to have a mobile or online betting platform, through which a state resident can open an account, make bets and so on. However, it won't be possible to bet on these platforms from out of state.
Professional sports in Colorado
It may be America's smallest city in terms of population, but Colorado state capital Denver has four major professional teams. The teams specialize, as one would expect, in these all-American sporting activities:
Denver Broncos (American football – Super Bowl champions)
Colorado Rockies (baseball)
Denver Nuggets (basketball)
Colorado Avalanche (ice hockey)
Colorado Rapids (soccer)
That should give some indication as to the way locals feel about their sports!
On top of that, PGA tournaments are regularly held at the Castle Pines Golf Club in Castle Rock, and there are NASCAR (National Association for Stock Car Auto Racing) motor races at the Colorado National Speedway.
Finally, college sports are also popular, as are lesser-followed activities including lacrosse, drag racing and hill climbing.
Summing up
The change in the law is an interesting development. Colorado law doesn't currently allow bets on casino games like poker, slot machines and so on. However, it is thought that legalising sports wagering could pave the way for other forms of online wagering.
For more information on betting in America, read our guides to the betting laws in California, Florida, New York, Alabama, Arizona and America itself.