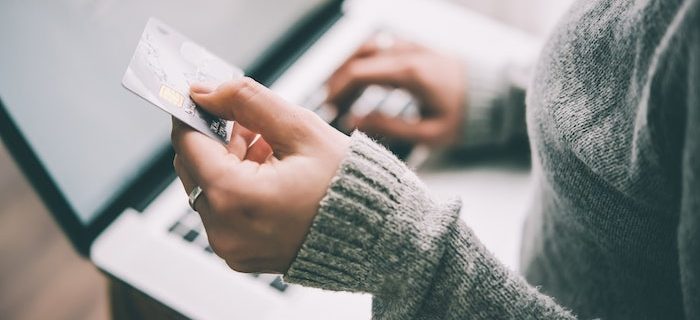 Britain's Gambling Commission aims to crack down on potentially problematic gambling. It has said that betting using credit cards will no longer be allowed in the UK. Announced in mid-January 2020, the ban will come into force on April 14 2020. It follows a commission and governmental review of the industry, plus calls from campaigners including the CAB.
Equally, a publication consultation on the issue took place between August and November 2019. This is something which has been discussed for the past 10 years. While serious proposals have been on the table for the last five years or so.
The commission's chief executive, Neil McArthur, said:
This ban should reduce the risks of harm to consumers. There is also evidence that the fees charged by credit cards can exacerbate the situation because the consumer can try to chase losses.
McArthur added that, while he appreciated the convenience of playing using credit cards, the potential risk of harm was too great, on balance, for the practice to continue.
Meanwhile, speaking for the government, culture minister Helen Whateley commented:
It is absolutely right that we act decisively to protect consumers.
At the same time, the government has said a planned review of the 2005 Gambling Act is in the pipeline.
Industry firms initially saw falling share prices in the wake of the announcement, but these quickly recovered.
The move was also welcomed by the Royal Society for Public Health, and, according to the Church Times, the Bishop of St Albans, Dr Alan Smith who described it as:
a significant step in progressive policy-making.
The change will also clearly stop the potential problem of people using multiple credit cards to play games and place bets online.
Some banks have previously brought in measures so that punters can block gambling transactions. However, this new law will mean there is a blanket ban on credit card use when gaming.
How the UK gambles – in facts and figures
Some 24 million adults in the UK gamble
Of these, around 10.5 million bet online
Just over a fifth (22%) of online gamblers who use credit cards are categorised as problem gamblers
According to UK Finance, some 800,000 people place bets using credit cards
More than 165,000 punters made £46m worth of credit card deposits in February 2019
How will the ban work?
Only lotteries operated for charity will not come under the proposed ban, which otherwise covers all offline and online gambling products. Lotteries will be expected to offer significant extra protection to players who may be vulnerable.
This means the ban goes further than expected since it was previously thought it would be limited to online gambling.
It will still be possible to buy tickets for things like the National Lottery in shops, but other products will need to be bought at the same time.
From the end of March 2020, all web-based gambling operators will also need to be part of the Gamstop self-exclusion scheme. This move was broadly welcomed by the industry, for example by the Betting and Gaming Council. The programme lets gamblers bar themselves from all websites that are part of the scheme, without the need to shut down their accounts with every operator.
The Gambling Commission has not previously made Gamstop a licence condition for operators.
The ban also covers e-wallets which are funded by credit cards. This opens the door for the possible eventual inclusion of payment solutions such as PayPal in the ban.
Other measures
The government has introduced a number of other measures similarly aimed at player protection, including:
Cutting the maximum bet on fixed-odds betting terminals from £100 to £2
Expanding national specialist support
Introducing more stringent age and ID checks for those who gamble online
The securing of a commitment from five top gaming operators to include £100m of funding for treatment of those who may be affected by online gambling
Summing up
The stopping of credit cards for online betting sites has been widely welcomed as a safeguarding measure, both within and outside the gaming industry. So it's hard not to see it as a positive move that will give players greater protection.
Of course, there may be some who don't like the move, while others may feel it doesn't go far enough.
But there are many other ways to pay when you place a bet, from funding operator accounts with cash to debit cards.
So, while this is something to be aware of, and you should make a note of the date – April 14 – when you will no longer be able to gamble with a credit card, there is ultimately no reason why anyone should be unduly inconvenienced by the change.