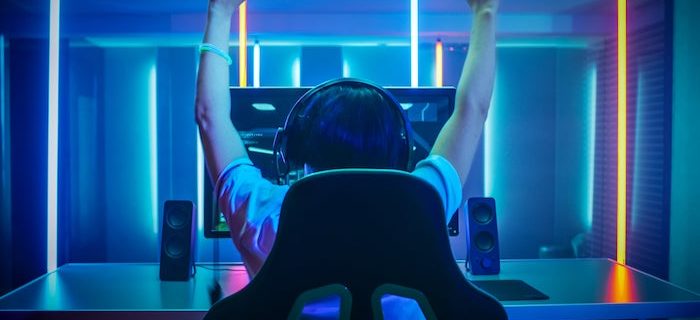 Microgaming vs. Playtech: Who are they?
They're two of the biggest names in online gaming – but who exactly are Playtech and Microgaming? And who wins: Microgaming vs. Playtech?
Playtech is the biggest web-based gaming software operator trading on the main market of the London Stock Exchange. It's now more than 20 years old, having launched in 1999 when it was founded in Tartu, Estonia's second biggest city.
According to its website:
Our approach has been centred on the continual development of best-of-breed gaming products and content, and success built upon strong partnerships with our licensees. We are committed to offering our partners best-of-breed gaming products and services across all platforms.
The brand's product suite can be completely integrated into a fully cross-platform offering, so that players can, from one account, access broadcast, online, server-based and mobile gaming terminals. Main web-based gaming applications incorporate online poker, casino games, sports betting, casual and fixed-odds games.
To get a bit technical, the cross-platform capability is run thanks to the IMS, an integrated information management solution giving operators tools for optimising player loyalty and cross-selling.
Playtech: in numbers
5,000 staff members
Offices in 17 nations
20 regulated jurisdictions
140 global licensees
What about Microgaming?
Microgaming is based in Douglas on the Isle of Man and was founded five years earlier than Playtech in 1994, when it claims to have developed the world's first genuinely web-based casino software, 10 years before creating the first software for mobile casinos.
Microgaming says it's for anyone who 'eats sleeps and breathes online gaming like we do'. With a clutch of industry awards to its name, the company supplies gaming software to leading web-based operators across the world.
The list of products offered includes casino, poker, bingo, sportsbook land-based and live-dealer offerings. Games include Thunderstruck, Avalon, Dragonz and more, plus branded blockbusters, among which are Game of Thrones, Jurassic World and Playboy Gold. New titles are released monthly across mobile plus desktop.
Did you know?
Solutions serve 160 leading gambling websites across the world – in 24 languages
Its platforms incorporate more than 120 casinos, plus around 40 poker rooms
Clients include industry big names William Hill and Casumo
It operates the world's biggest progressive jackpot network, which has paid out more than €1bn so far
In 2015, it was mentioned in the Guinness Book of Records for biggest jackpot payout from an online slot when a punter at Betway UK won the equivalent in sterling of €17,879,645.12 from a mere 25p spin, while in December 2019, its Mega Moolah product paid a seven-figure jackpot sum to a UK-based Genesis Casino player
Its regulated markets operate across Europe and Latin America
Microgaming vs. Playtech: feature by feature
So, how do the top two software providers for web-based casinos compare? Of course, over time as you gain more playing experience with these brands, you may develop personal preferences. But here are a few thoughts.
Numbers of games
When it comes to the sheer number of games produced, Microgaming is the clear winner, with some hugely creative offerings. Its massive games library includes 850 or more casino games (as opposed to 600+ from Playtech) and over 1,200 other games. And, as mentioned above, there are fresh launches all the time.
Game quality
When it comes to the quality and innovation of the games offered, the gap between the two is a lot smaller. There's no denying that Playtech has been excellent in producing high-quality games players actually enjoy and want to play. It has also joined forces with several media giants to bring some hugely popular themes to the market, including the likes of Iron Man, X Men, Thor, and The Incredible Hulk.
So, here, you may just find Playtech edges it.
Game technology
Both names offer different customisation options plus Autoplay. However, Microgaming offerings arguably have a deeper level of customisation, thanks to what it calls "Expert Mode", which gives players more autonomy over some aspects of a game.
Visuals and graphics
Here it would be really hard to choose, since both offer well-designed, balanced interfaces. What's more, both brands are highly innovative, especially in the look and feel of their latest releases.
Beginner players
Many players do find games from Microgaming to be more newbie-friendly, particularly when it comes to more complex games such as video poker or blackjack. Rules are described clearly and concisely, helping you to get to grips with the game.
Customer service
Here again, there is probably little to choose, since both names offer outstanding customer service. However, Microgaming does give players greater autonomy when it comes to deposits and withdrawals and supplies a full review of transactional history.
So…is there an outright winner?
That's a really tough one! Clearly, they're both industry big beasts, each with its own strengths and weaknesses. Some aspects of which brand to choose will come down to personal preference.
It does seem as though Microgaming, established five years before its rival, pips Playtech at the post on more things than vice versa, most notably numbers of games. But that doesn't necessarily make them an outright winner on all counts.
Microgaming vs. Playtech? Why not try both and decide for yourself?