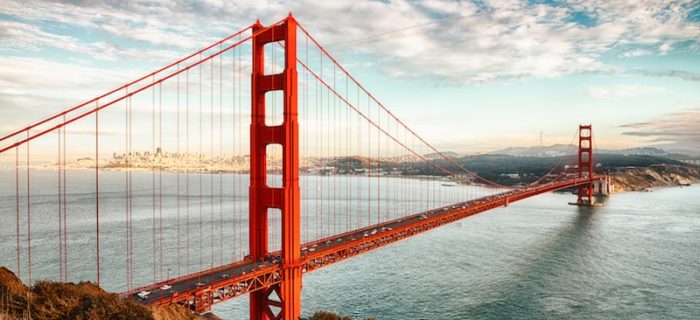 Golden Gate Fields Racecourse, situated in Berkeley, California, is a picturesque horse racing venue. It is now the only major facility of its type in the northern part of the state.
It sits right on the shoreline of San Francisco Bay, just a 15-minute drive from San Francisco itself and 10 minutes from downtown Oakland. Therefore, meaning it is usually very well supported on race days.
Racing history is rich in these parts, with competitive action has been taking place since the 1800s. Although that was at a trotting (harness racing) venue a couple of miles from where this track sits today.
Racing was banned in the area from 1911 until 1933, but after that was repealed the whole of California became a hotbed for the sport which has grown exponentially ever since including here at Golden Gate Fields.
Golden Gate Fields Racecourse Stakes Schedule
A stakes schedule worth millions of dollars is put on during a season that moves from early winter right through to summertime, including the California Derby. In fact, on California Derby day back in 1974 this track was able to put on America's first-ever $2million race day.
The top jockeys to look out for at Golden Gate Fields Racecourse include:
Juan Hernandez,
William Antongeorgi,
Catalino Martinez,
Ricardo Gonzalez and
Frank Alvarado
All these jockeys have all ridden more than 30 winners at the most recent meet here. Hernandez, in fact, topped 100 winners which was an incredible feat.
On the trainer list for the same racing period Jonathan Wong, Isidro Tamayo, Manuel Badilla, Quinn Howey, Steven Miyadi and Blaine Wright were the best of the bunch in terms of their strike-rate meaning you could do a lot worse than keep an eye out for whatever horses they decide to send out at future meetings here.
Admission Prices
General admission at Golden Gate Fields is $6, but this is not the only option. Sundays here are known as Dollar Day where admission, parking, programs, beers and hot dogs are all $1.
Punters who want to up their game a little and get into the Turf Club on top of the grandstand, admission can be gained for $12 on weekdays and $15 on weekends and holidays.
Track Details
Both all-weather and turf races are hosted at Golden Gate Fields, both tracks being tight in nature as is often the case in North America.
All-Weather
The reason this track is described as all-weather and not 'dirt' is that it is made from the synthetic Tapeta surface. This is the surface laid at Wolverhampton and which has been used to incredibly good effect at Newcastle where Enable, Without Parole and Stradivarius all won their first outings.
The Tapeta is said to be the fairest of all for horses, so while keeping the need for speed in mind around such tight turns along with getting a low-number post position draw, all horses should be given a fair crack and the form tends to hold up very well so a good speed figure and good official rating won't steer you too far wrong.
Turf
At 9/10 of a mile the turf course here is a little less tight than many in the States, though this still puts it even sharper than Chester for example which tells you all you need to know.
When the rain stays away and the ground is firm, this track is all about speed. Find a horse with good speed figures, something published regularly, as you'll need one with tactical speed to get into position to challenge around the bends.
Just as is the case over on the Tapeta track, if you're caught out wide here you'll be struggling as horses can lose anything up to a few lengths by taking these bends wrong.
Biggest Events
The stakes schedule at Golden Gate Fields spreads over a number of months, with these events all being worth a minimum of $100,000 apiece:
El Camino Real Derby – 1m1f, 3yo only, February
San Francisco Mile – Grade III, 1m (turf), April
California Derby – 1m½f, 3yo only, April
Silky Sullivan Stakes – 1m (turf), 3yo only, April
Campanile Stakes – 1m (turf), 3yo Fillies, April
All American Stakes – 1m, May
Berkeley Handicap – Grade III, 1m½f, November
Place Your Bets with Roger.com Now!
Now you know a little more about Golden Gate Fields, you can place your safe and secure bets at the venue with more confidence. Get on now via one of our recommended online bookmakers.