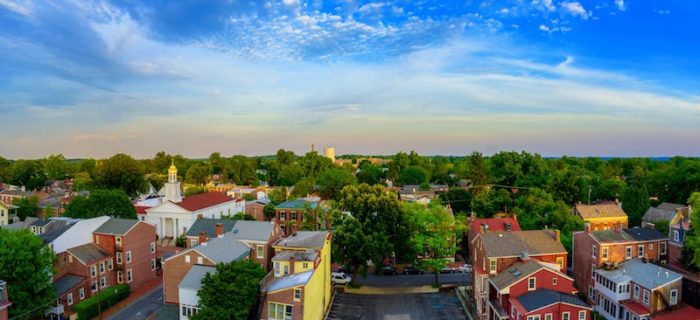 Harrah's Philly, as it is affectionately known, is a casino and race track situated in Chester, Pennsylvania. It's right near the waterfront and just 16 miles from downtown Philadelphia.
Those who are familiar with the Harrah's logo will probably have visions of Las Vegas in their heads. Indeed, this racino is owned by Caesars Entertainment with the focus being on casino visitors more than horse racing for the most part.
The race track here is for harness racing only, otherwise known as trotting. The track was built in recent times and was only ready to race on in September 2006. With the slots games and harness racing having already taken off, Harrah's were allowed to add casino table games in 2010. At this point, making it the all-singing, all-dancing full-on gambling go-to place in the area.
As a gambling facility, in fact, it is regarded extremely highly. There are dozens of screens offering live-action and tellers able to take live bets with races being shown via simulcast. Its name change, from Harrah's Chester to Harrah's Philadelphia certainly enabled it to have broader appeal.
One of the Best North American Tracks for Harness Racing
As a race track, Harrah's Philadelphia Racecourse is seen as one of the best places in North America for harness racing. It has a fast 5/8 mile track which includes what is known as a 'miracle turn', extending over the Delaware River via a speciality-built bridge.
Some of America's best pacers and trotters run at Harrah's Philly with live racing taking place on several days during the week.
So, if harness racing is your thing and you're not simply focussed on thoroughbred racing, then Harrah's is quite possibly the number one venue in North America. As such gaining a better knowledge of the track here could be crucial when it comes to placing a bet.
Admission Prices at Harrah's Philadelphia Racecourse
As a racino, admission to Harrah's Philadelphia Racecourse is completely free for everyone. Every day, hundreds of visitors are welcomed into the facility. Free admission allows you to play casino and slot games, to eat and drink as well as watch and bet on racing from around North America via the simulcast system. All of which can be enjoyed even on days when no live racing is taking place here. Although those blank days are few and far between.
Track Details
The harness racing track at Harrah's Philadelphia is a very standard one for the sport. It is just 5/8 of a mile in length, more than enough for horses only breaking into a trot.
This is a sport, unlike in fast-paced thoroughbred racing, that does not hand a distinct advantage or disadvantage to runners based on the surface or weather conditions.
The track here is a left-handed dirt oval, flat in nature and fair for all. While it does take a pounding with a very long season to cope with, the dirt surface handles this incredibly well and remains fast throughout the whole year giving every runner the same theoretical chance.
This track is seen as being very fast indeed and features the unique 'miracle turn', one that takes the runners over the Delaware River via a bridge making it one of the most unique sights anywhere in the harness racing world.
Biggest Events
The harness racing meet at Harrah's Philadelphia Racecourse runs for a full 150 days from April right through to the middle of December. The races are well supported by racegoers.
Live racing tends to take place on:
Wednesday's,
Thursday's,
Friday's and
Sunday's
along with some major holidays too as long as they fall on the right days.
Harness racing, known as trotting in Europe, remains hugely popular in the States. Harrah's Philadelphia's races usually get going at around 12.40 each day. Also, they are simulcast all around North America and are often very heavily bet too.
While the sport remains popular around the States, it doesn't draw in the huge crowds we see within thoroughbred racing meets. Because of this Harrah's puts on various other shows, as well as the casino entertainment already provided at the venue.
Place Your Bets at Harrah's Philadelphia with Roger.com
Get your wagers on at Harrah's Philly both safely and securely. You can place your bets via one of our highly recommended online bookmakers now to get the best possible price!