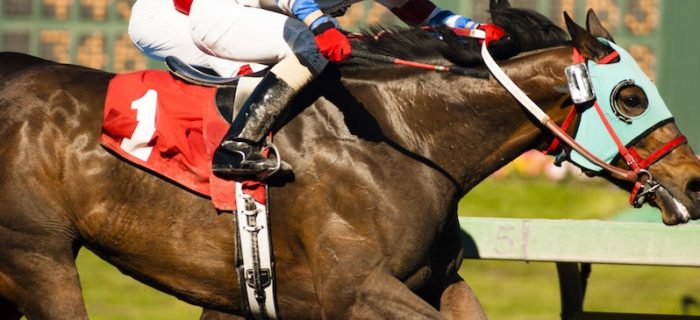 Plumpton Racecourse is a National Hunt only venue hosting around 16 meetings per season. The track sits just eleven miles from Brighton. But it also draws support from the greater London area with extra trains laid on during race days.
Racing has taken place here since 1884 and many changes have come about since then. It's not one of the premier tracks in the country in terms of prize money or graded races. However, Plumpton has its own special place in the hearts of racegoers and horsemen. For instance, Tony McCoy landed his historic 3,000th winner here.
Reputation of Plumpton Racecourse
Plumpton is a great place for punters looking for reliable results. In fact, as recently as December 2019, Plumpton hit the headlines for this reason. All seven favourites on its racecard won to leave the bookies hugely out of pocket.
The track may not have the same reputation as Ascot or Cheltenham. But, it still attracts the best jockeys. For example, the leading riders there in recent times being Harry Cobden, Tom Cannon, Nick Scholfield, Joshua Moore, and Jonjo O'Neill Jr.
The top trainers in this time have included Paul Nicholls, Gary Moore, and Colin Tizzard too. So, be on the lookout for some star names sending their horses to compete here, especially good novices.
Plumpton Track Details
Plumpton is unique among jumps racing tracks. That's because it is very tight, only a mile and a furlong in length, with undulations all the way around.
The track is left-handed. And, despite the fairly pronounced undulations, it has a reputation as favouring those who like to race on the front end. That's mainly due to the sharp turns around which jockeys don't want to be left out of position.
Given its nature, this would not be a course to betting big on a horse who has favoured right-handed tracks. Additionally, it's not for those who jump right-handed. That's because the tight left turns here are almost certain to catch them out.
Hurdles
Because of the sharp nature of the track, hurdle races often get going early with jockeys pushing away as soon as they're on the final circuit with race position usually changing rapidly at this point.
While the turns are tight, some said the past that those sticking to the inside of the hurdles track in wet weather often fail, with the wider line providing better ground. So, to ensure your horse doesn't fall foul of this, you'd need to look out for a rider who has plenty of experience around Plumpton.
Chases
The course does, it's fair to say, produce more than its fair share of racing casualties. But that could be just as much to do with the lower quality of horses taking part than with the style of the track or its fences which aren't actually unduly stiff.
Jockeys say that the fence at the top of the hill catches a lot of horses out, especially novices. Therefore, those who are proven to be good jumpers will do well and especially when their rider is willing to have them in the vanguard as there is little point around here in sitting in behind and waiting for an opportunity.
Over fences, the best jockeys have sat handy at the top of the hill and then attempted to get a big jump and steal a few lengths on the opposition before the next fence, something that has often meant they won't be caught on what is a short run-in after the last.
Biggest Meetings at Plumpton
While the biggest race here is undoubtedly the Sussex National, run every year in January, the track isn't known necessarily for huge one-off events or massive prize money. Instead, its welcoming, themed meetings are major social attractions including these popular fixtures:
Ticket Prices at Plumpton Racecourse
Entry to the Grandstand and Paddock on a typical race day will cost £15 when booked in advance online. There is a £1 discount per person for groups of ten or more, and plenty of packages and hospitality deals are available from £20 up to £75 each.
Place Your Bets at Roger.com
Do you feel you know a little more about Plumpton Racecourse now? If so, you can place your bets at the East Sussex venue with great confidence via any of our recommended online bookmakers right now. Check out Roger.com to find out more.