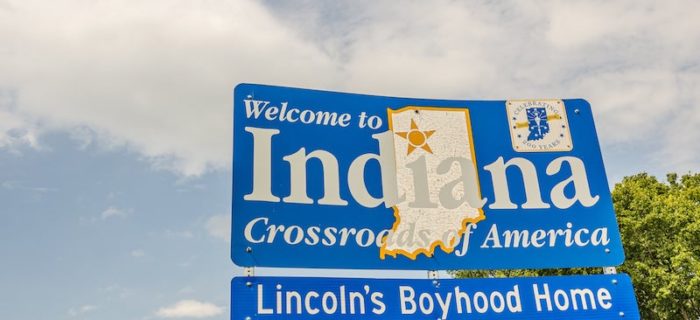 Formerly Indiana Downs and Indiana Live!, the now Indiana Grand Racecourse and casino is situated in Shelbyville, Indiana. Around 23 miles from the centre of Indianapolis and it's that major city from where the majority of support for this popular venue is gained.
The casino at Indiana Grand, which is a strong revenue earner for the venue, opened in 2009 and was bought in 2018 by Caesars Entertainment who have elevated its status even more as this is a brand synonymous with Las Vegas and all the glitz and glamour that comes with it.
As well as a busy casino, slots area, poker room and simulcast facilities Indiana Grand, of course, has its racecourse which hosts live race meets at most times of the year for both quarter horse and thoroughbred fans, the highlight here being the half-million-dollar Indiana Derby for the latter.
In such a fragmented racing fraternity as the United States, it always pays to check out the local specialists at each track, with jockeys Marcelino Pedroza, Fernando De La Cruz, Rodney Prescott, Deshawn Parker and Malcolm Franklin regularly riding plenty of winners around here.
As for the top trainers, keep a sharp eye out for players such as Genaro Garcia, Michael Lauer, Randy Klopp, Bernard Flint and the top-class Brad Cox who all know how to ready their horses for the rigours of Indiana Grand.
Admission Prices at Indiana Grand Racecourse
As a racino and being part of the world-famous Caesars brand, entrance to Indiana Grand is absolutely free. Simulcasting is available every day with guests watching races from all over the country, while the sizeable casino offers table games and slots.
On live race days, general admission remains gratis, however, packages can be purchased should racegoers want to upgrade their day with box seats or food and drink supplements.
Track Details
Some of Indiana Grand Racecourse's biggest races are held here on both turf and dirt surfaces, with the layouts of each being very traditional and familiar for a North American horse racing venue.
Dirt Track
The main track is a flat, left-handed dirt oval of around a mile in length. It is quick in nature, as is usually the case, and the bends are tight which puts the focus on speed, balance and where possible a good draw as well.
Those drawn in a wide gate or going around these bends three or four horses deep tend to be very disadvantaged and can lose a couple of lengths easily, so always keep that in mind.
While speed is needed and figures on that are readily made available for each meet, remember that this doesn't mean looking only for front-runners as they can often go off too fast and burn out after the turn into the stretch a couple of furlongs from home.
Turf Course
The grass track here sits on the inner of the main dirt track. It is therefore even tighter at seven furlongs around and puts once again the emphasis on speed more often than not.
However, while the dirt track always rides fast and can do so even more when the rain comes, should the heavens open on the turf course it can obviously become a bit more testing. With that in mind, should the ground be on the soft side lookout for races with more than one confirmed front-runner as they will rarely get home, leaving solid hold-up horses in pole position to sweep past on the stretch.
Biggest Events
Indiana Grand Racecourse boasts a very strong yearly stakes schedule indeed, with well over 30 races being worth a minimum of $100,000 each. Here are their highlights, most being over the popular one-mile, half-a-furlong trip and worth $150,000 – $500,000:
Sagamore Sired Stakes – 6f, 3yo only, May
Hoosier Breeders Sophomore Stakes – 1m½f, 3yo only, June
Indiana Derby – Grade III, 1m½f, 3yo only, July
Indiana Oaks – Grade III, 1m½f, 3yo Fillies, July
Governor's Stakes – 1m½f, 3yo only, August
Indiana First Lady Stakes – 1m½f, 3yo Fillies, August
Caesars Stakes – 1m (turf), 3yo only, September
Indiana Grand – 1m (turf), 3yo Fillies, September
Unreachable Star Stakes – 1m½f, October
Lady Fog Horn Stakes – 1m½f, Fillies & Mares, October
Too Much Coffee Stakes – 1m½f, November
Place Your Bets at Roger.com Now!
With your knowledge of Indiana Downs now all the greater, you can place bets at the Shelbyville track with renewed confidence. Get on now via any of our recommended online bookmakers safely, and of course securely.