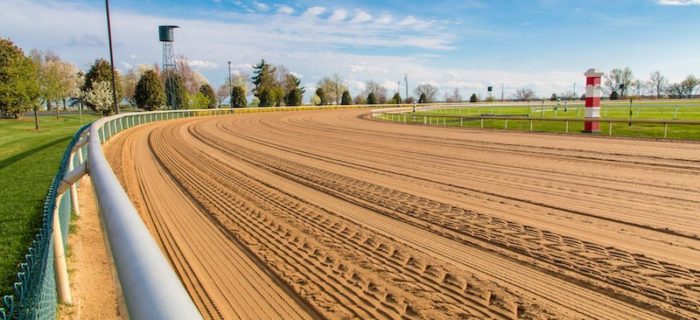 Keeneland is about so much more than Keeneland Racecourse. This amazing venue comprises the track and also Keeneland Sales, a massive auction complex seen as among the most important in world racing.
The venue is situated near Lexington, Kentucky, right in the heartland of American thoroughbred racing just 70 miles from Louisville and Churchill Downs, home of course of the Kentucky Derby.
Hugely admired by trainers, breeders, jockeys, grooms and horseplayers alike, Keeneland is even listed on the USA's National Register of Historic Places which is more than fitting.
Importance in European and UK Racing
While most punters are well used to sales at Doncaster, Newmarket et al, 4000 miles away in Keeneland a significant influence is exerted on the European racing scene at the world's largest thoroughbred auction.
The September Yearling Sale, November Breeding Stock Sale and the January Horses of All Ages Sale are attended by bloodstock agents, owners, breeders and trainers from all over the world who spend millions of dollars each time so when you see a (USA) next to a horse's name, there's a strong chance it was bred, bought and sold at Keeneland.
Horses traded at Keeneland Racecourse have included 160 winners of Breeders' Cup and Triple Crown races, as well as accounting for five Derby winners at Epsom.
Admission Prices at Keeneland Racecourse
Given the prestige that comes with visiting Keeneland, it's hardly surprising that there are various options for the Grandstand, the Clubhouse and many other areas racegoers can pay extra for.
In terms of general admission though, this is set at just $5 with children under 12 always going free. Given the sheer quality of racing on offer here, we find this to be very reasonable indeed.
Track Details
Both turf and dirt races are of course accommodated at Keeneland, in fact somewhat unusually for the States the turf course features very prominently on the stakes schedule and carries plenty of prestige.
Dirt Track
The dirt track at Keeneland Racecourseis a mile and half-a-furlong around, slightly longer than most US tracks and with chutes along the backstretch (the Beard Course, 7½ furlongs) and before the Clubhouse Turn (the Headley Course, 4 ½ furlongs).
It is left-handed, flat in nature and still fairly tight. As is the case with almost all American dirt tracks, the emphasis here is on speed more than stamina as well as not being caught out wide on the tight turns. Races tend to get going in earnest on or before the Clubhouse Turn here, around 2 – 2½ furlongs from home.
Turf Course
Sitting inside the dirt track and again going left-handed, the lauded turf course here is 7½ furlongs around making it fairly similar to Chester in England.
It's tight then but generally seen as very fair. It does suit speed more than stamina naturally, however getting on a horse ridden by a top-class jockey makes all the difference as they'll do the work for you; should a horse not possess the turn of pace usually needed at Keeneland the top jocks have proven capable of rousting their animals into life a half-mile or so from home in order to get into position.
Biggest Events
Keeneland is one of the top venues in the world for horse sales and its stakes schedule on the track reflects its overall importance in the sport. It has hosted the Breeders' Cup in 2015 and plays a crucial part in the American thoroughbred schedule.
These event highlights at Keeneland are all run at the top two levels of the sport and there are plenty more besides at both the spring and fall meets:
Maker's 46 Mile – Grade I, 1m (turf), 4yo+, April
Madison Stakes – Grade I, 7f, Fillies & Mares, April
Ashland Stakes – Grade I, 1m½f, 3yo Fillies, April
Blue Grass Stakes – Grade II, 1m1f, 3yo only, April*
Jenny Wiley Stakes – Grade I, 1m½f (turf), 4yo+ Fillies & Mares, April
Alcibiades Stakes – Grade I, 1m½f, 2yo Fillies, October
Shadwell Turf Mile – Grade I, 1m (turf), October
Breeders' Futurity Stakes – Grade I, 1m½f, 2yo only, October
First Lady Stakes – Grade I, 1m (turf), Fillies & Mares, October
Spinster Stakes – Grade I, 1m1f, Fillies & Mares, October
Queen Elizabeth II Challenge Cup – Grade I, 1m1f, 3yo Fillies, October
*While not a Grade I, the Blue Grass is particularly important as one of the major trials for the Kentucky Derby over at Churchill Downs in May.
Place Your Bets at Roger.com Now!
Keeneland Racecourse truly is one of the best, most famous and most loved race tracks anywhere in the world and now you can get your wagers on there with extra knowledge and confidence. Do it now via any of Roger.com's recommended bookmakers.