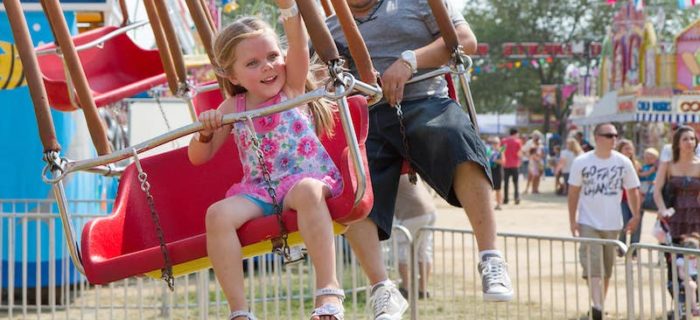 Les Bois Park Racecourse was located in the Fairgrounds in western Idaho and it was the only commercial track of its kind in the state. Initially opened back in 1970 as the Boise Fairgrounds Track, but in 1973 the name was changed to Les Bois Park.
It has been shut down numerous times over the years before reopening. It closed for good in 2016, but there are hopes that it might reopen in the future. Both thoroughbred and quarter horse racing took place at the track.
Les Bois Park Racecourse Details
The track at the Les Bois Park Racecourse is made out of dirt, is oval-shaped and stretches out over three-quarters of a mile. There are also chutes in place at the two furlongs and five furlongs marks to allow for races of varying distances. Both thoroughbred and quarter horse racing has a place at the Les Bois Park track.
Track History
It was in 1970 that Les Bois Park first opened to the public, then being called the Boise Fairgrounds Track. The decision was made in 1973 to then change its name to Les Bois Park. The track was completely closed in 2008. However, the action returned once more to Les Bois Park in 2011.
This was aided by the Idaho Racing Commission deciding to lower the minimum requirement of annual race days to 15, down from 40 days. This decision meant that it would be a lot easier on a financial basis to have racing once more at the track. Over the next couple of years, racing then became more and more popular, with additional race days then being added to the calendar.
Unfortunately, the track had to close once more indefinitely in 2016. The main reason was because instant wagering became illegal. Despite efforts from the owners of Les Bois Park Racecourse to get a legislative change on the matter, nothing has been achieved as of yet.
Many notable jockeys have started their careers at Les Bois Park, such as Hall of Fame jockey Gary Stevens and his brother Scott. The biggest race in the calendar each year at Les Bois Park was the Idaho Cup Derby.
Place your bets with Roger.com
While there is currently no racing taking place at the Les Bois Park Racecourse, there are plenty of other races that you can place bets on that are taking place across the world on a daily basis. There are many leading betting sites that focus on horse racing betting.
At Roger.com, all of these leading sites have been reviewed for you, meaning that you can quickly figure out which one is best for you. Signing up only takes a matter of minutes and you can have your horse racing bets placed in no time.