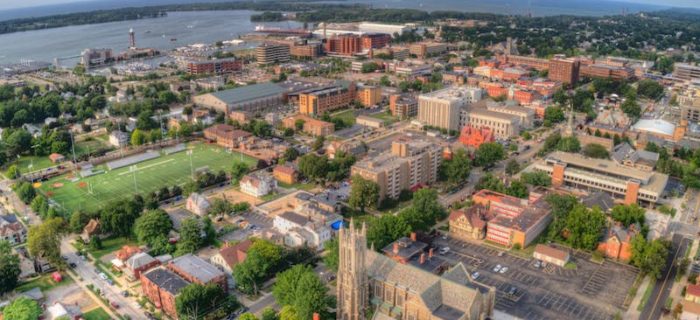 The Presque Isle Downs and Casino features a top-class racetrack and sits at Erie, Pennsylvania. The track is operated these days by the same owners as the famed Churchill Downs, sitting just six miles from downtown Erie and the Presque Isle State Park.
Support is drawn primarily from there, though the track also draws in racegoers from other towns being that it is equidistant between Cleveland, Ohio and Buffalo, New York. A picturesque place, Presque Isle Downs is close to Lake Erie and the Canadian border.
Presque Isle Downs was established in 2007 and so is still fairly new, being built at the time purposely as a "racino" with both a live racing track and a casino by the MTR Gaming Group. The idea when this facility was built was to see the majority of profits from the venue go to the state of Pennsylvania.
As the synthetic surface deployed here is rare, it often pays to look at the top players at the track who know how to get the job done, with leading jockeys at the 2019 meet being Antonio Gallardo, Pablo Morales, Scott Spieth, Ronald Dale Allen Jr. and Huber Villa-Gomez.
At the same time, the leading trainers were Teresa Connelly, Ron G. Potts, Gerald E. Brooks, W. John Bourke and Tim Girten so always keep an eye out for these handlers when attempting to pick out a bet here in future.
Admission Prices at Presque Isle Downs Racecourse
As a racino, entry to Presque Isle Downs is free for everyone. While live racing action is, of course, the highlight, visitors come into Presque Isle Downs every day to play casino games, to eat and to drink. Naturally, at race time, upgrade options are available which will include better seating along with catering.
Track Details
Although Presque Isle Downs sits in a very green area of the country and there is room for a turf track to the inner, no turf races currently take place at the track.
The main racing surface, rather than dirt which is the norm, is made of a synthetic material known as Tapeta. This surface was the first of its kind to be laid in this part of the States and is made up of a combination of fibres, sand and rubber and finished with a wax coating which forms the top six inches of the track.
The same surface is in use in the UK at Wolverhampton and has been particularly successful at Newcastle given its perceived fairness to all runners. Major racing stars such as Stradivarius, Enable and Without Parole all won their first races at Newcastle on Tapeta in fact.
In terms then of judging which horses go well on the surface, a look at Newcastle will steer you in the right direction although you must keep in mind that Presque Isle Downs is flatter and tighter than the British track.
The track here is a one-mile oval, left-handed and is sharp. Those able to break on the front end can go well so long as they don't set frightening fractions while others with good speed figures, readily available for most meets, can get into a good racing position between the half-mile and the quarter pole.
If field sizes grow to 8 or 9+, then a low draw is an advantage as losing ground around these bends can be the difference between winning and losing a race.
Biggest Events
From May to October Presque Isle Downs runs a very strong stakes schedule, these being the biggest races and all worth at least $100,000 with the Master Stakes coming in at $400,000:
Tom Ridge Stakes – 6f, 3yo only, May
Lady Erie Stakes – 6f, 3yo Fillies, May
Karl Boyes Memorial Northwestern PA Stakes – 6f, June
Hard Spun Stakes – 1m, Pennsylvania-bred, July
Princess of Sylmar Stakes – 1m, Pennsylvania-bred Fillies & Mares, July
The Satin and Lace – 6f, Fillies & Mares, August
Malvern Rose Stakes – 1m, 3yo Pennsylvania-bred Fillies, August
Finest City Stakes – 6½f, 2yo Pennsylvania-bred Fillies, September
Presque Isle Mile – 6f, September
Presque Isle Downs Master Stakes – Grade II, 6½f, Fillies & Mares, September
Mark McDermott Stakes – 6f, 2yo Pennsylvania-bred, September
Presque Isle Debutante Stakes – 6½f, 2yo Fillies, October
Fitz Dixon Jr. Memorial Juvenile Stakes – 6½f, 2yo only, October
H.P.B.A. Stakes – 1m, Fillies & Mares, October
Place Your Bets at Roger.com
Racing in Pennsylvania can be exhilarating and now you can wager at Presque Isle Downs Racecourse with extra confidence. Get on with any of Roger.com's recommended online bookmakers now!