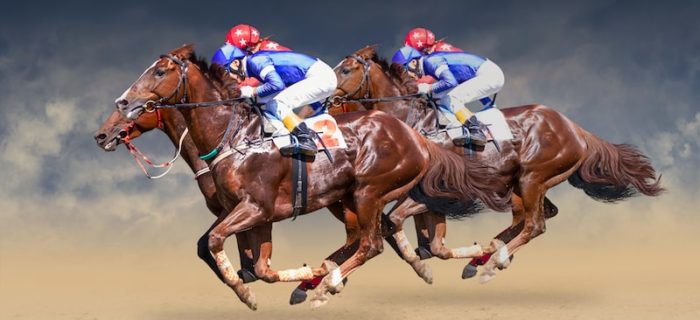 Officially named Sunland Park Racetrack and Casino, this popular venue is situated within Sunland Park, New Mexico. It is around seven miles from the middle of El Paso, a city of which Sunland Park is a suburb.
Racing has been on the go here since 1959 when Sunland Park Racecourse was first opened up, at the time being the only legal gambling venue in the area. To bolster revenue after a decline in interest in horse racing, slot machines were allowed here in 1999. Since then Sunland Park has been known as a 'racino'.
While this venue isn't in the same league as Santa Anita, Churchill Downs or Keeneland, it has proven to be important over the years with superstars. Jerry Bailey, Cash Asmussen and Bill Shoemaker all successfully rode here in their early years.
It often pays to stick with regular winning jockeys around this track who know exactly how to get the job done, in recent times the top names being Francisco Arrieta, Luis Contreras, Ry Eikleberry, Enrique Portillo Gomez and Ken Tohill.
Admission Prices at Sunland Park Racecourse
As a racino, general admission at Sunland Park Racecourse is free for all with many visitors enjoying casino games as well as live simulcast racing on a daily basis.
For those who want to upgrade significantly, Sunland Park's Turf Club membership brings with it a host of extras including much-improved views of the track as well as improved food and drink options. A single-seat countertop is $295, a four-seat table is $1,250 and a six-seat table can be bought for $1,575.
Track Details
There is no turf course at Sunland Park but this does nothing to detract from the action which is always fast and furious.
The main track is a standard dirt oval, sandy loam to be exact, going left-handed for a mile with the racing surface being very flat and fast in nature versus a typical European course. It has chutes at the quarter-mile and half-mile for certain starts.
Generally speaking, the track here gets strong feedback from horsemen with pace to the fore so be on the lookout for those displaying strong speed figures. As far as speed figures go, this doesn't necessarily mean you need to back front-runners as they can tire out, but finding runners who can easily get into challenging positions from the half-mile to the quarter pole can often be crucial at Sunland.
As the bends are tight, finding a horse with strong speed figures and who is drawn well on the inside can get you halfway towards picking a winner. Those caught out wide at crucial points of a race at Sunland can be expected to lose a fair bit of ground, so as well as a good draw lookout for those ridden by some of the above course specialist jockeys as they know just how and when to get their mounds into position as races get going in earnest.
Biggest Events
While the simulcast showings here keep regular track attendees entertained, it's all about the live race meets which in the case of Sunland Park are highlighted by March's Sunland Derby.
The Derby offers 50 points to the winner on the official Road to the Kentucky Derby (max is 100), with the winner essentially guaranteed a place in the line-up at Churchill Downs, making this a key stop-off for some of America's biggest racing names on the Triple Crown trail.
Sunland Park Racecourse runs some high-quality quarter horse races too with the $350,000 Grade I Championship the main event in December, supported ably by the $140,000 New Mexican Spring Futurity in April although away from here these races rarely get much exposure.
The stakes schedule at Sunland overall for the thoroughbreds is very strong, many races being worth at least $100,000, and is highlighted by these top individual events:
Riley Allison Derby – 1m, 3yo only, January
Enchantress Stakes – 1m, 3yo Fillies, February
Red Hedeman Mile – 1m, 3yo only, February
Breeders' Derby – 1m½f, 3yo only, March
Breeders' Oaks – 1m½f, 3yo Fillies, March
State University Stakes – 1m½f, 4yo+, March
Sunland Derby – Grade III, 1m1f, 3yo only, March
Peppers Pride Stakes – 1m, 3yo+ Fillies & Mares, March
Sunland Park Handicap – 1m1f, 3yo+, April
Copper Top Futurity – 4½f, 2yo only, April
Place Your Bets with Roger.com Right Now!
With your knowledge of Sunland Park Racecourse now enhanced, you can place bets at the New Mexico venue with greater confidence. Wager now with any of Roger.com's recommended online bookmakers quickly, safely, and securely.