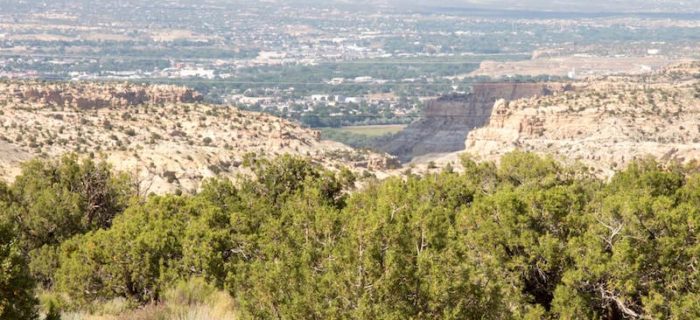 Giving the venue its current full name; SunRay Park Racecourse and Casino, this live horse racing, simulcast and casino location is situated in Farmington, New Mexico in the Four Corners region.
While it draws most of its daily casino and simulcast visitors from the neighbouring Farmington, Aztec and Navajo City but for its live meet it can draw people in from as far away as Albuquerque which is 175 south-east of the track.
SunRay Park opened its doors back in 1984 and was then called San Juan Downs, though after business declined steadily over the years it was forced to shut up shop in 1993, leaving the area without a racetrack of any kind.
In 1999 however, the passage of racino legislation in New Mexico meant that the track could rise again and it did so the very same year, this time rebranding itself as SunRay Park Racecourse which is how it is known to the racing community today.
While the live meet each year is a very short one at just one month, the track has attracted its share of stars in the past with regular stakes winner Peppers Pride tying the North American record for consecutive wins at SunRay in 2008 after she won her 16th race on the bounce.
As well as the rare live racing, SunRay makes its money from its casino which has more than 400 slot machines, blackjack and video poker operating every day. The facility can also stage live concerts, comedy shows and plays host to the All-American fare.
Admission Prices at SunRay Park Racecourse
Typical for a racino in the States, admission to SunRay Park Racecourse is free for everyone. As well as being able to play casino games and watch live racing, visitors can watch year-round simulcast racing via any of SunRay's 40 screens displaying the action from all around North America every day.
Track Details
Rather typical for a quarter horse track, despite the fact that thoroughbred racing takes place here as well, the track at SunRay Park is very tight indeed and this is the key thing above any other variable to keep in mind when trying to select a bet during the live meet.
Going left-handed the track is a dirt oval and the tightness of the bends means that a low draw is preferable, though not essential without big fields, with speed and balance being the main factors to look out for in a horse. It must be said that the average field size here is barely over seven so postpositions don't usually enter calculations to any great degree.
Speed is always important in American dirt races but it is even more prevalent here, with those able to spring out and get to the front before dictating or those able to show a burst of speed on the backstretch will go well. This helps horses get into a good race position and they do infinitely better than those who prefer to come from behind, despite the usual strong pace of races here.
The track is always fast; the weather here is generally warm and even if the rain does come during the live springtime meet the dirt surface will simply compact and race more like flat damp sand than loose, deep sand.
Biggest Events
Every year SunRay hosts its month-long mixed horse racing meet beginning in late April or early May and ending in late May or early June. Several high-profile stakes races are staged for thoroughbreds:
Inaugural Stakes – 6½f, April/May
Russell and Helen Foutz Distaff – 6½f, Fillies & Mares, April/May
Budweiser Stakes – 4½f, Fillies & Mares, May
Jack Cole Stakes – 1m, New Mexico-bred, May
SunRay Park & Casino Stakes – 1m, May
C.O. "Ken" Kendrick Memorial Stakes – 4½f, 2yo New Mexico-bred, May
Dine Stakes – 6½f, 3yo New Mexico-bred, May/June
O.G. Fischer Memorial Stakes – 7f, Fillies & Mares, May/June
San Juan County Commissioners Stakes – 1m1f, June
The biggest races for the quarter horses are:
Animas Stakes – 400 yards, 3yo only, April/May
La Plata Stakes – 400 yards, May
Marathon Stakes – 870 yards, quarter horse & thoroughbreds, May
New Mexico Breeders' Stakes – 400 yards, 3yo, May
Jimmy Drake Stakes – 400 yards, New Mexico-bred, May
New Mexico Breeders' Futurity – 350 yards, 2yo New Mexico-bred, June
Four Corners Futurity – 350 yards, 2yo only, June
Place Your Bets with Roger.com Now!
Now you can feel more prepared when SunRay Park's yearly meet comes around, so place bets there with extra confidence via any of Roger.com's highly recommended online bookmakers quickly, safely and securely.