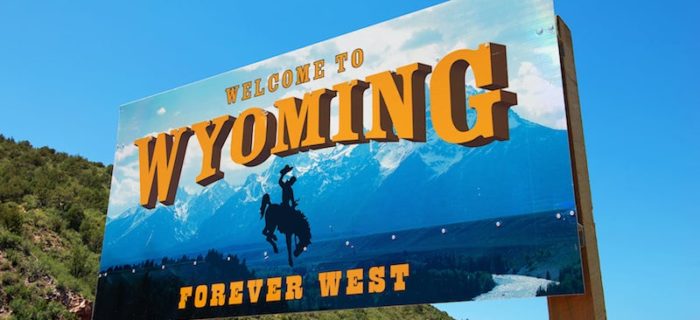 Wyoming Downs Racecourse features primarily quarter horse events, though other breeds are seen here too. The track sits within the town of Evanston, Wyoming right on the border with Utah and is the state's most popular live horse racing and simulcast facility by far.
This venue is not only the largest race track in Wyoming, but it is also the state's only privately owned track which enables it to retain its charm and independence.
Wyoming Downs Racecourse sits right near the famous Bear River, with most of its support on a daily basis coming from the local area as regular horseplayers attend the venue to watch and bet on live action from elsewhere around North America via the simulcast system.
With the live racing season here so short, however, only lasting around a month at most, major fans of the sport do attend from a little further afield in the summer with punters coming from some major conurbations including Salt Lake City, Utah which is just 95 miles to the south-west of Wyoming Downs.
Future expansion could even be on the cards for the private owners of Wyoming Downs after they announced plans to research the second location in Cheyenne. Some five hours away on the other side of the state, a proposal has been put forward for an off-track betting facility on the site of a former sports grill which could help future expansion in Evanston.
Admission Prices at Wyoming Downs Racecourse
For general admission, ticket prices are $10 at Wyoming Downs, though other options are available. Table seating at 'Clocker's Corner' is $20 for example, although all under-12's here enter for free. While some American tracks offer free entry, it is fair that a track without other major facilities and who offers a short live racing season charges this amount and most customer feedback in recent times has been positive.
Track Details
As a primarily quarter horse racing venue, it is to be expected that the track at Wyoming Downs is very tight and so it is the case. Going left-handed, the oval here is a standard dirt track with tight bends and with a focus very much on speed, rather than stamina which is no surprise.
As field sizes are only up to ten horses a draw bias doesn't really show itself as much as you may think, although when the field is full, a horse-drawn 9 or 10 going around these bends in some of the very short races can indeed still be inconvenienced, so the draw remains a factor to some degree and is something to keep an eye on.
As mentioned, the track here is about speed, as are most of the races anyway, so be on the lookout for those with high-speed figures. These are published widely when living racing is taking place.
While having a strong speed figure doesn't always mean being a front-runner, it is crucial in that it means that at whatever point in the race suits the individual runner's racing style, they have been proven to be able to lengthen their stride with ease and get into a challenging position when it counts.
There is no turf track at Wyoming Downs and no plans to change this in the coming years.
Biggest Events
The July and August season at Wyoming Downs Racecourse is popular with American quarter horse bettors and, while prize money isn't at the very top level, these stakes races usually at $10,000+ are hugely important in this corner of the sport:
Inaugural Handicap – 6f, July
Bear River Handicap – 870 yards, July
Utah Bred Futurity – 350 yards, 2yo only, July
Ron Cook Wyoming Bred Futurity – 330 yards, 2yo only, July
Raysha's Run – 350 yards, July
Governors Cup – 300 yards, August
Parker Speed Handicap – 4½f, August
KC Carden Wyoming Bred Derby – 350 yards, 3yo only, August
Wyoming Downs Futurity – 5f, 2yo only, August
Wyoming Downs Derby – 6f, 3yo only, August
Hank Mills HCP – 5f, Fillies & Mares, August
Wyoming Downs 870 HCP – 870 yards, August
Don Pedro Dash – 100 yards, August
Renegade Sports Derby – 400 yards, 3yo only, August
Au Revoir Handicap – 1m, August
Wyoming Downs Futurity – 350 yards, 2yo only, August
Place Your Bets at Roger.com Now!
Now you know a little more about Wyoming Downs Racecourse and all it has to offer, you can place bets there with extra confidence. Get on right now via any of Roger.com's highly recommended online bookmakers safely, securely and quickly.