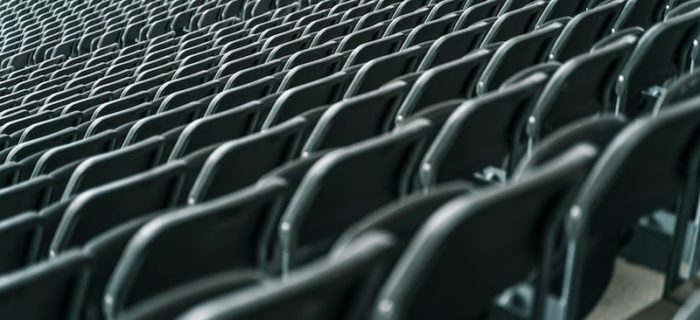 Spotted on betting coupons as Darmstadt 98 or simply as Darmstadt, the official name of this largely second-tier German football club is Sportverein Darmstadt 1898 e.V.
The club was formed back in 1898, as the name suggests, but played under the moniker FC Olympia Darmstadt. They were also known also as Rasen-Sportverein Olympia.
The club as we know it now has essentially been formed of not only the old Olympia but also via a merger with Darmstadter Sports Club which in turn had previously merged with Viktoria 1900 and Germania 1903 to form one, large sports club.
Today that sports club boasts more than 7,000 members with football being only one part, Darmstadt 98 also hosting table tennis, athletics, basketball and other events.
After more than 30 years in the lower leagues, the football club belonging to Darmstadt 98 finally competed in the Bundesliga in 2015.
Darmstadt 98 Timeline
1898 – Darmstadt 98 is officially formed, though they were previously known as Olympia
1941 – Club finally achieves top-flight football joining the Gauliga Hessen-Nassau, one of 16 different top-level leagues in the country at the time

1978 – Darmstadt 98 are promoted to the Bundesliga, lasting one season
1981 – Club is once again promoted to the top flight, again being relegated immediately
1997 – Darmstadt slim all the way to the fourth tier in Germany

2015 – Darmstadt complete their rise up the ranks with another promotion to the Bundesliga
Darmstadt's Home Stadium
Darmstadt 98 play their home games at the Merck-Stadion am Bollenfalltor. The ground is officially classed as multi-use, though is, of course, famous for hosting Die Lilien (The Lillies).
The Merck-Stadion am Bollenfalltor sits within Darmstadt. It's located only 1½ miles from the centre of the town and just 18 miles from the middle of Frankfurt. The presence of which has meant Darmstadt attracts only small crowds to their games.
Upon opening way back in 1921, the stadium was known as the Stadion am Bollenfalltor. It remained this way until 2014. It was also temporarily renamed the Jonathan-Heimes-Stadion am Bollenfalltor from 2016 to 2017.
Naturally, the stadium has been renovated, modernised and expanded down the years. Major works took place in 1950, 1974, 2014 and 2018. The most recent renovations have left this ground with a capacity of only 17,000.
That small capacity limits the club somewhat, but it appears to suit their current needs well and despite being a lot more open than most in the country still produces a typically loud and vociferous German atmosphere on Darmstadt's home games.
Currently, there are no plans to modernise this venue any further or move the football club to a new stadium just yet.
Notable Darmstadt Players
Darmstadt hasn't had the joy of fielding payers of what we would term genuine world-class ability over the years, however, they have had some who have represented the club with distinction at the various levels the club have played at.
Turning out in Darmstadt 98's colours and making a name for themselves have been:
Hamit Altintop, Leon Balogun, Steve Berry, Andreas Bordan, Ji Dong-won, Romuald Lacazette, Jamie Maclaren, Marcus Mann, Victor Obinna and Tim Skarke.
Sold for good money in recent times after strong performances have been:
Daniel Heuer Fernandes, Kevin Grosskreutz, Michael Esser, Jerome Gondorf, Mario Vrancic, Sandro Wagner, Slobodan Rajkovic and Christian Mathenia.
Darmstadt's Biggest Achievements
For a club born more than 120 years ago, you could argue the Darmstadt loyal have been rather starved of silverware down the years.
That said, almost everything they have achieved has been done so in the modern era. These accomplishments are the best of them and all in league competitions:
Regionalliga Sud Winners x 2 – 1973 when the Regionalliga Sud was part of the second tier of German football, and in 2011 by which point it was tier four, akin to League 2 in England.
2. Bundesliga Sud Winners x 2 – 1978, 1981. The 2. Bundesliga Sud formed part of the second tier in this period.
Hessenliga Winners x 7 – 1950, 1962, 1964, 1971, 1999, 2004, 2008. The Hessenliga at various times has formed part of the second, third and fourth-tiers of football here.
Darmstadt has also won the Hesse Cup seven times between 1966 and 2013, though officially it was their reserve team who won their first trophy. They've also been runners-up on three occasions.
Wager on All Darmstadt 98 Games with Roger.com
You can bet on all of Darmstadt's matches via Roger.com. Get on now to wager quickly, safely and securely via one of our recommended online bookmakers.