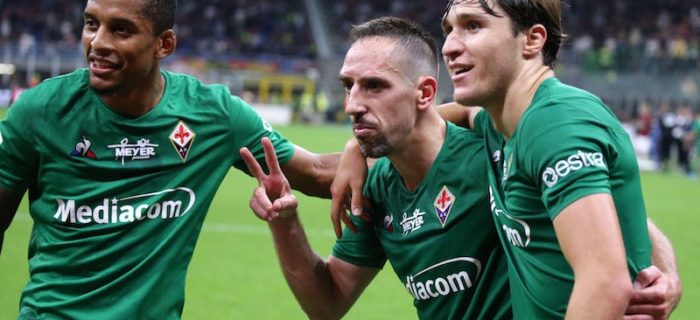 Football is hugely popular all across Italy. There are many super clubs that have won tons of trophies both at home and across Europe. However, a lot of the support comes for local teams where generation after generation have played at these levels.
Serie C is the third tier of domestic league football in Italy. It is only behind Serie A and Serie B in this regard. It is currently under the organization of the Lega Italiana Calcio Professionistico. This guide looks at the ins and outs you need to know when it comes to betting Serie C games.
History of the Serie C: Key dates
1926
The third division of football in Italy was first created back in 1926. This was at a time when the authorities decided to reorganize all of the football leagues on a national basis. This saw more teams compete in leagues and regional sides also getting an automatic promotion to the second division.
1959
Over the following decades, there were many changes to how the football league system was organized. The main work was started in this regard in 1959 when there was a push for professional football to be fully recognized and organized.
1978
There was no more semi-professional football from 1978 onwards, with Serie D becoming the league for amateur teams and Serie C getting divided into a couple of professional divisions – Serie C1 and Serie C2.
2008
A recent name change for Serie C came in 2008 when it was called Lega Italiana Calcio Professionistico. There was another reform of the league in 2014, with the two Serie C divisions being merged into a single league that is called Lega Pro for short.
The format of the Serie C
There are 60 teas that are part of Serie C. These sides are split into three groups of 20 teams, divided on a geographical basis. By the close of every season, there are four teams that will earn promotion up to Serie B. These are three winners of the respective groups, as well as one from a play-off series involving the runner up teams from each of these groups.
There will also be nine teams that relegated to Serie D each season. There is automatic relegation for the teams that finish bottom of the three leagues, while there will be a relegation playoff for each section involving the teams that finish between 16th and 19th place. The two teams that perform the worst will also get relegated.
The makeup of the Serie C
Serie C is used as a development league for homegrown players. There is a cap on the participating teams that no more than 16 players can be used that are over 23 years old. There are also two wildcards allowing for players who have been long servants of the clubs. There is no cap in the number of under 23 players you can use.
Piacenza is the team that is still in Serie C that has played in the league for the longest, doing so for 33 seasons.
Betting on the Serie C matches
Serie C matches are always highly exciting affairs. There are a lot of seasoned professionals plying their trade, as well as a lot of ambitious young players. A lot of silky skill and exciting play is on show as a result. These players are trying to make a name for themselves and move their way up the ranks. This makes the ideal games to have a wager on.
If you are looking to bet on Serie C matches, you are able to go on over to Roger.com and check out the list of sportsbooks that cater to these markets. They have been reviewed by a team of experts, allowing you to quickly weed out the subpar options. Signing up to an account takes a matter of minutes, so you will be placing your bets in no time at all.