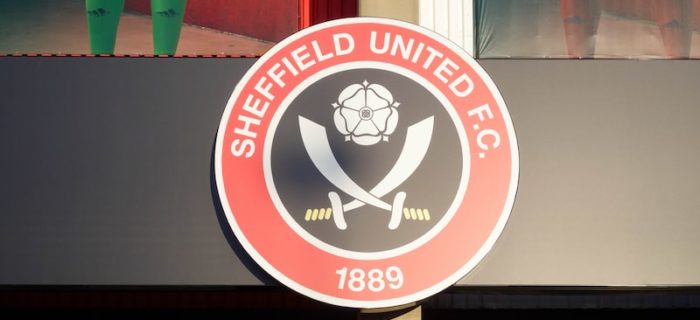 Known to most punters as The Blades, Sheffield United are one of two major clubs in Sheffield with rivals Wednesday being the other.
Sheffield derby matches have been all too rare, both clubs moving between the top tier and third tier in the past meaning they have rarely been in the same division at the same time.
Sheffield United's History
The team has its roots in the sport of cricket, members of the Sheffield United Cricket Club forming the football club in 1888 have existed themselves since 1854. As such, they were the first sports club in England to use the word 'United' in their name, something replicated many times since.
Quickly, due to the city being famous for producing cutlery, Sheffield United became known as The Blades and went on to be very successful in their early years, winning the league title in 1898 and landing several FA Cup wins too.
While things went well early on, the club slipped in the late-70's and early-80's from 6th in Division One all the way down to Division Four, although they were promoted from the bottom tier of league football at the first attempt in 1982.
After recovering in the 1980s, United fell into financial trouble around 1994 and began once again to slip. Having been a top-tier team, they were once again relegated all the way down to League One (third tier) in 2013 with things looking grim.
Things changed however when they were promoted in 2017, consolidated in the Championship in 2018, went up again in 2019 and finally in the 19/20 season were rock solid at Premier League level, even spending time in the top 5.
United's Home Stadium
Bramall Lane actually pre-dates Sheffield United by more than 30 years. It was built back in 1855 as a cricket ground hosting local rivals Sheffield Wednesday's pre-cursor, the Wednesday Cricket Club.
With cricket still played here, football arrived first in 1862. The Wednesday team called this place home until 1880.
Sheffield United have always played here. In fact, the team was created specifically in order for there to be a football team based at Bramall Lane and named after the resident cricket team.
Since then there have been many changes. Renovations took place in 1962, 1975, 1991, 1994 and 2006 which included new stands. This change created the required all-seater environment as well as extensions to existing areas.
Now, Bramall Lane has a capacity of just over 32,000 to allow for modern restrictions. Although the record attendance was 68,287 for Sheffield United's FA Cup match against rivals Leeds in 1936.
The modern Bramall Lane is made up of:
Bramall Lane Stand,
Tony Currie Stand,
Kop Stand,
John Street Stand,
John Street Corner and
Bramall Lane Corner.
Most Influential Sheffield United Players
At Sheffield United, achieving legendary status has never simply been about possessing natural skills. It has been about longevity. Those who stick around at Bramall Lane long enough have generally proved themselves to be worthy of 'club favourite' status.
Among the club's top players to have played over 400 games include Joe Shaw, Alan Hodgkinson, Alan Woodward, Len Badger, Graham Shaw and Cec Coldwell. While Simon Tracey, Tony Kenworthy, Keith Edwards and Michael Tonge have also made huge impacts at various levels.
Sheffield United's top all-time goal scorers are Harry Johnson Jr., Alan Woodward, Doc Pace, Keith Edwards, Jimmy Dunne and Jimmy Hagan. They have all scored more than 150 goals for the club.
As mentioned though, an important part of Sheffield United's all-time history has been their extraordinary rise from League One to the Premier League in recent seasons. During which time John Fleck, Billy Sharp, Kieron Freeman, Enda Stevens, Leon Clarke, Dean Henderson, Oliver Norwood and George Baldock have all played particularly important roles.
Club Honours
In the modern era, most of Sheffield United's success or near-success has been in the second tier.
In their early history, however, The Blades were English champions just the once when taking the old First Division back in 1898. Backing this up, the club also won four FA Cups between 1899 and 1925. Their league title also led to them sharing a Charity Shield win in 1898.
Sheffield United have achieved promotion by winning each of tier 2, 3 and four titles once each although they've been runners-up in Division Two/Championship no fewer than seven times.
Back the Blade with Roger.com
Now you know more about Sheffield United, you can back the side with Roger.com's recommended online bookmakers to get the best service and the best odds.