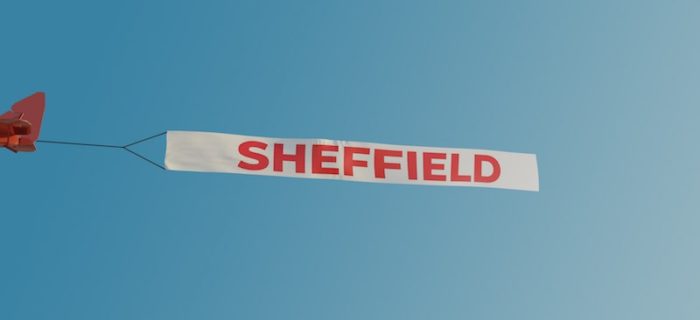 One of the biggest names around, Sheffield Wednesday are a mainstay of English football with many backers placing bets on or against them every week.
A Short Owls History
There are varying reports of the club having been formed in 1820, or even as far back as 1816. However, the official year given for Sheffield Wednesday's formation is given as 1867. A meeting was held to decide on whether the cricket club it was associated with needed a football club to keep players fit and active during the winter.
In February 1868, Wednesday played their first proper football game. They then moved on from Bramall Lane to the Olive Grove. In 1889 the club became part of the Football Alliance.
For many years later, Wednesday grew and moved up and down England's various leagues. However, it was in 1977 when the late Jack Charlton took over as manager that they once again found their mojo. Second Division football was achieved in 1980. Promotion to the First Division was managed in 1984.
Wednesday finished third in the league and reached two major cup finals in the '90s, but began to falter and went all the way back down to the third tier ultimately before Gary Megson Dave Jones got them back on the right track. Championship football was achieved again in 2012.
In 2014, the club was taken over by Dejphon Chansiri and since they have shown glimpses of being able to achieve promotion to the Premier League.
Hillsborough
Sheffield Wednesday's iconic home stadium is Hillsborough, situated just a few miles from Bramall Lane which is the home of Sheffield United. The stadium was completed in 1899, some 22 years after the club was formed, and has been its home ever since.
The current capacity is just under 40,000 but was previously much larger when standing was allowed. The Taylor Report, forcing all major clubs to have all-seater stadiums, was brought about in fact due to the most unfortunate incident in English football history which took place at this very ground in 1989.
On April 15th that year, the Hillsborough disaster took place which involved a crush during an FA Cup semi-final match, 96 Liverpool fans perishing with the only upside being the subsequent safety improvements forced onto major professional clubs.
Since then Hillsborough has undergone major renovations, including the improvements made in order for it to host international matches at Euro 96 although as one of the oldest surviving stadiums in the country it retains plenty of its previous character.
While Wednesday has not yet got back to their former glory, should they do so permission remains in place for the club to increase capacity at Hillsborough to a shade under 45,000.
Famous Sheffield Wednesday Players
Players of old to achieve genuine legendary status at Hillsborough include:
David Hurst
Roland Nilsson
Derek Dooley
Chris Waddle
John Sheridan
Mel Sterland
Don Megson
Carlton Palmer
Nigel Pearson
Terry Curran
Other major names to have appeared for the club include:
Gary Bannister
John Harkes
Peter Shirtliff
Lee Chapman
Gary Megson
Benito Carbone
Nigel Worthington
Trevor Francis
Paolo Di Canio
Over the past 20 years, some of Owls' star performers have been Madjid Bougherra, Lewis Buxton, Danny Batth, Kevin Pressman, Marcus Tudgay, Ross Barkley (on loan), Alan Quinn, Reda Johnson, Lee Bullen and Michail Antonio.
Wednesday's Club Honours
Although in more recent times Sheffield Wednesday's fortunes have been a little mixed, in their early days they were a force to be reckoned with.
Wednesday were actually crowned champions of England on four occasions, in 1903, 1904, 1929 and 1930. They were also runners-up in 1961 and filled third place seven times, most recently in 1992.
Sheff Wed has also been FA Cup winners in the past, three times in fact (1896, 1907, 1935) while they won the League Cup in 1991 and the Charity Shield in 1935.
When looking to gain promotion from lower levels, Wednesday has won the Second Division title five times in 1900, 1926, 1952, 1956 and 1959, while they were runners-up in League One (tier three) in 2012.
As well as their four major cup wins, Sheffield Wednesday achieved the unique (and rather unwanted) feat of being beaten in both cup finals in the same season.
In fact, their 1993 near-misses came against the same opposition when George Graham's Arsenal beat them 2-1 in the League Cup final and then again by the same score in a replay in the FA Cup Final the following month – the sides drew 1-1 in the first game.
Back The Owls Now with Roger.com
Sheffield Wednesday are regulars on all online bookmaking lists, and you can back the side with confidence now via any of Roger.com's recommended bookmakers.