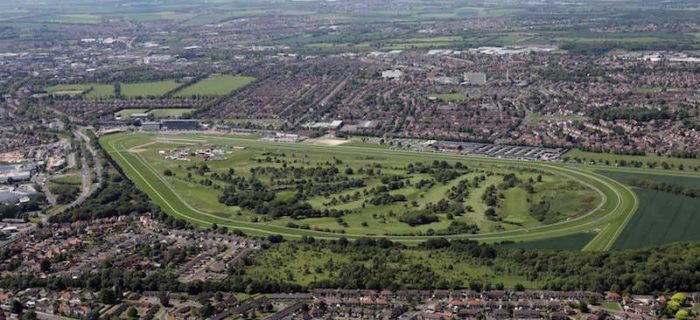 Doncaster Racecourse is located in South Yorkshire, England and it holds a number of notable races each season, including two Grade 1 races. It is one of the oldest locations for horse racing in Britain and it is a favourite among fans. The Arena Leisure Plc owns Doncaster Racecourse.
History of Doncaster Racecourse
Doncaster Racecourse holds a special place in the horse racing scene in Great Britain. It is one of the biggest and oldest horse racing venues in the region. The first recorded races at this venue date all of the way back to the early decades of the 16th century. There is a Town Moor map from 1595 that showcases the presence of a racecourse.
The Doncaster Cup takes place at Doncaster Racecourse and it is the oldest horse race in the world that is still going today. Its first running was in 1766 and it is part of the Stayer's Triple Crown for those horses that focus on running the longer distances.
For most of the First World War, the army used Doncaster Racecourse so there was no racing during that time. This saw meetings going to Newmarket instead, beginning in 1915 and lasting until 1818. One of the other interesting aspects of Doncaster Racecourse is that it starts the flat season on turf and also ends it on turf.
The track has received a number of prestigious races that were previously at tracks that have since closed down. Doncaster Racecourse made history in 1991 when it held the first Sunday race meeting ever in Britain. There was no betting allowed at this meeting, but 23,000 people still attended.
The Racecourse
The flat course is left-handed and it is ideal for galloping types. It is a very fair track and very flat, except with a slight uphill section. The course drains well and this means that there are not really heavy conditions to deal with. The jumps course is left-handed and is also pretty flat. It drains very well also, with speedier horses doing well. The hurdles are not overly tough and chases run well.
As well as racing, there are many different types of functions at Doncaster Racecourse venue.
Notable Races
Notable races at Doncaster include:
The Doncaster Cup is a Grade 2 race that horses of at least three years old can take part in. It is set over two miles and a single furlong and usually is run in September. It dates all of the way back to 1766, making it one of the longest races that still continues anywhere in the word. In the beginning days, the race took place over four miles. It has been a Grade 2 race since 2003.
The St Leger Stakes is a Grade 1 race for three-year-old fillies and colts. It takes place over a mile and six furlongs and usually is run in September. The St Leger Stakes has been around since 1776. That makes it the oldest race in the five Britain classic races. It is also the final part of the English Triple Crown of races, along with the Derby and the 2000 Guineas.
Ticket Prices
The ticket prices for racing at Doncaster Racecourse will vary on what level of racing is taking place at the venue. Also, you will get cheaper tickets if you buy them in advance online. These tickets can often start as low as £10 for general admission.
Tactics to Consider
This is a very flat track so this adds a lot of consistency to the races. Therefore, it's less likely to throw up surprises than other tracks across the region. It is a smooth ride and it will still test good horses. A lot of runners stay in the race right to the end. But, once you stay close to the rail, you will have optimal conditions underfoot.
Place your bets with Roger.com
With so many great races taking place at Doncaster Racecourse over the course of the season, there are many different opportunities for you to place bets on races at this venue. However, at Roger.com, you can look through all of the best betting operators to cater to horse racing fans. We have reviewed these in an unbiased way, so you can make an informed decision and find your ideal fit.