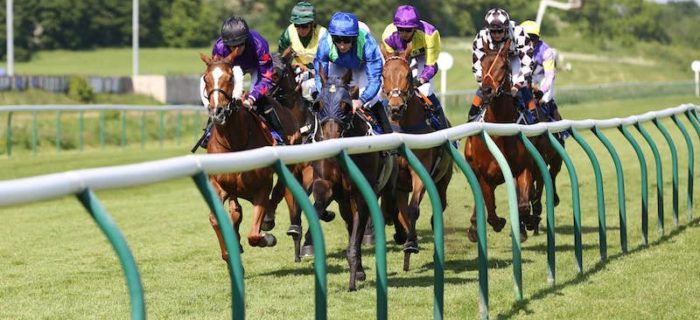 Nottingham Racecourse was originally opened in 1892 and it is located in Nottinghamshire in England. There are two different courses at this venue, one of which lies inside of the other.
History of Nottingham Racecourse
There have been races taking place in the area in some shape or form since 1773. It was one of the first racetracks to get a Royal Plate race from a monarch. The track in Colwick Park has been open since 1892.
There were doubts about the future of the venue after the local corporation purchased the site in 1965. However, owners eventually made improvements to the venue and leased it to the Jockey Club Racecourses predecessor, the Racecourse Holdings Trust.
Both types of racing took place at Nottingham Racecourse up until 1996. This was when the owners decided to only focus on flat racing. One of the biggest memorable occurrences to take place at Nottingham Racecourse came in April 2013. This saw a dead-heat between three horses. This was only the third time such a finish has occurred over the past decade.
The Racecourse
There are two different courses that makeup Nottingham Racecourse. They are similar in length at around a mile and a half. Also, they are both left-handed tracks. The inner track is usually for autumn and spring racing, with a straight of five furlongs in length. The outer track generally hosts summer races, with the straight being six furlongs in length. The turns are pretty easy and the gradients are very minor. That is until you get to the home turn, which is pretty sharp.
Ticket Prices
If you want to attend races at Nottingham Racecourse, you will have plenty of choices for race meetings. But you can secure a cheaper ticket if you plan in advance and book them online. Whereas buying a ticket at the gate on the day will be dearer. For instance, for less popular race meetings, prices for a general admission ticket will start at around the £11.25 mark.
Notable Races
There are plenty of race meetings that take place at Nottingham Racecourse each year, with different notable races taking place at different times of the year. The Barry Hills Further Flight Stakes is open to horses that are at least four years old and is a listed race. It takes place in April over a mile and six furlongs. It has occurred since 1993 and has had Listed race status since 2003.
Nottinghamshire Oaks is another Listed flat race that accepts fillies or mares that are at least four years old. It is run over a mile and two furlongs, usually being in the calendar for the end of May or the beginning of June. It was previously named the Warwickshire Oaks, taking place at Warwick from 2006 until 2013.
However, the death of a horse at a race in a Warwick meeting led to the race changing to Nottingham Racecourse in 2014. Warwick closed its flat racing offering in 2015, so this race was renamed and became permanently based at Nottingham Racecourse.
Tactics to Consider
There are three important factors to consider before betting at Nottingham Racecourse:
Generally, for horses running at Nottingham Racecourse, well-balanced steeds rather than ones with long strides will do better. The two courses are fairly easy to run on, with minimal undulations to negotiate. Therefore, speedy horses are better for racing here than those focusing more on stamina.
For large races, it can be a struggle for those horses that end up out wide. This means that a horse can either drop back or try to spend a lot of energy at the beginning to try and re-position. Therefore, a good position starting off is vital in these races.
Place your bets with Roger.com
If you want to place some wagers on racing at Nottingham Racecourse, you have many different operators to choose from. Some of them will put a lot of emphasis on their horse racing offerings, so these could be an ideal fit for you.
Regardless, Roger.com has reviewed each betting operator in a lot of detail. This means that a lot of the hard, research work has already been done for you. So, you can simply check out the objective reviews and see which operator seems to be the best fit for you.