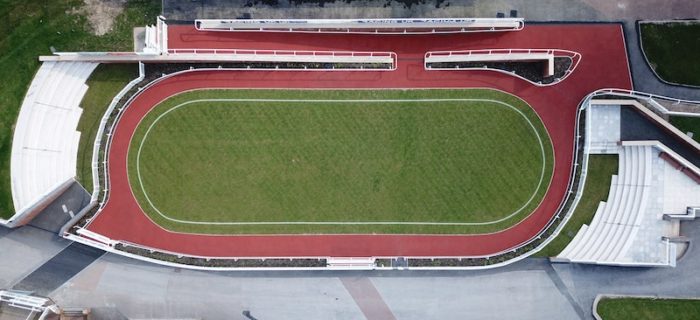 Pontefract Racecourse is a venue for thoroughbred racing that is located in West Yorkshire, England. This track has been holding horse racing since all of the way back in 1648. The track itself is one of the longest that is on the racing circuit today.
History of Pontefract Racecourse
There are records of horse racing taking place at Pontefract Racecourse since 1648. This was not long before Oliver Cromwell's army took the nearby Castle. Racing regularly occurred in the region until 1769. It then revived in 1801 and it has been running non-stop ever since that time.
It is not one of the major courses in the Yorkshire region. But, it still holds a special place in the hearts of a lot of locals. A lot of the other tracks in the region closed during the Second World War. As a result, Pontefract Racecourse remained open and played host to a lot of big races during this time period.
Some of the more notable races were the November and Lincoln Handicap races. There has been a photo finish in place at Pontefract Racecourse since 1952. In fact, it was the first track in the country to have a facility to allow for the practice of dope testing.
Generally, the start times for races at Pontefract Racecourse were later than most other tracks. That is, beginning in the mid-afternoon period, often with the first race only kicking off at 2.45 pm. The reason was so local miners could finish their shifts in the morning and then go to the races. This was the case until the nearby mine closed for good back in 2002.
The Racecourse
Pontefract Racecourse is a left-handed track that has a lot of undulations. Coming into the home straight, there is a sharp bend in pace. This is why those horses that get a low draw for the inside line on the track can often be at an advantage on Pontefract Racecourse. The final three furlongs of the rack being straight uphill. Therefore, it is a serious test for horses finishing off a race.
Originally, the track was just a mile and a half in length. However, in 1983 this changed to a two-mile course. This led to Pontefract Racecourse being one of the longest flat racing tracks that is continuous in Europe. It has regularly played host to some of the longest races in the calendar each year.
Ticket Prices
For races at Pontefract Racecourse, you will get the cheapest tickets if you purchase them online in advance. At least it's cheaper than buying tickets at the gate on the day. The prices will change depending on the package you are looking at and what type of race day it is. For the lowest prices, you will be looking at £10 for individual tickets into the grandstand and paddock enclosures.
Notable Races
There are a number of different races in Pontefract Racecourse calendar that are notable, namely:
The Pontefract Castle Stakes is open to horses that are at least four years old and takes place annually in June. It has run since 2005 and has only been open for mares and fillies since the 2017 renewal.
The Flying Fillies' Stakes is open to mares and fillies of at least three years old and it takes place over six furlongs. It has run since 1998 and takes place annually during August. It carries a purse of £60,000 and it is always a staple of Pontefract Racecourse calendar.
Tactics to Consider
The horses that get drawn low numbers get an inside line on the track and this is generally preferred. With the stiff uphill finish, there is a lot more emphasis needed on stamina rather than speed over the closing stretch. If you are betting during the race, always be careful of those horses trying to pull away early. It is a very tough closing stretch. Lots of horses try to go for home too early and end up getting blown up before the end.
Place your bets with Roger.com
If you are looking to place bets on Pontefract Racecourse racing, look no further. You have a lot of different operators to choose from. Thankfully, Roger.com has done all of the hard work for you and analyzed each of the leading betting sites in an objective manner. This means you can quickly see which option is best for your needs and you can quickly set up an account and get started placing bets.