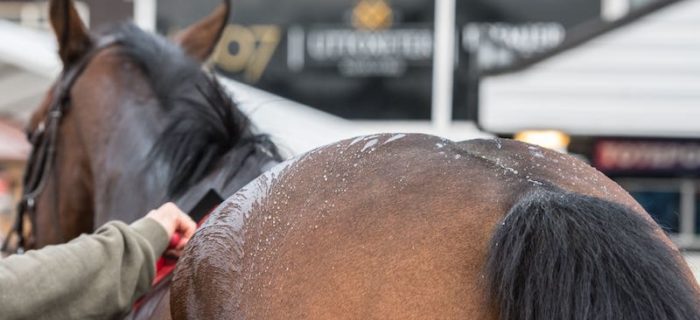 Uttoxeter Racecourse is located in Staffordshire, England and it is a track that is dedicated to National Hunt racing. It is a left-handed track, one mile and two-and-a-half furlongs in length. It dates back to the start of the 20th century and Uttoxeter Racecourse has held some historic races over the years.
History of Uttoxeter Racecourse
Following the closing of a nearby track called the Keele Park racecourse, Uttoxeter Racecourse opened in 1907. In its first year in existence, it hosted five different days of racing. As a result of the First World War, Uttoxeter Racecourse shut down in 1914, similar to all of the other tracks in the nation.
In 1921, Uttoxeter Racecourse reopened. From then on, the course had four separate meetings during the year. These meetings were always popular. That is, they attracted decent fields and good-sized crowds. They were also able to consistently generate satisfactory profits.
After the outbreak of the Second World War, racing stopped at Uttoxeter Racecourse, with the army taking over the facility. Then, in 1952, the racecourse reopened again to much celebration. In fact, in its first day of racing after reopening, 12,000 people flocked to the track. In the subsequent years, the track underwent renovations to improve the standards of the facility.
One of the biggest records in racing was set at Uttoxeter Racecourse. This was in 1967 when Josh Gifford came level with Fred Winter for the record of the most winners in a season. Astonishingly, Gifford broke 121 wins in a season at the last race meeting that season, matching Winter's own record.
In 1988, Sir Stanley Clarke of the district council acquired Uttoxeter Racecourse. Thereafter, Clarke conducted numerous renovations at the track. This included two new grandstands and a new paddock.
Another historic day at Uttoxeter Racecourse was in 2002 when AP McCoy became the jockey with the most wins in National Hunt racing, having his 1,700th win.
The Racecourse
Uttoxeter Racecourse is a left-handed track and is oval-shaped. It is a mile and two-and-a-half furlongs in length. On the back straight, there is a right dogleg that is undulating, consistently rising over the Clump Hill. There is then a downhill run that goes around the furthest bend and into the home straight. This straight is four furlongs in length and it lends itself to a lot of competitive finishes in the race.
Ticket Prices
If you are looking to attend racing at Uttoxeter Racecourse, you will usually find cheaper prices by pre-booking online rather than buying tickets at the gate.
Some race days will have higher prices than others. Also, prices vary depending on what package you purchase. For example, for early tickets for the Summer Cup, a grandstand and paddock ticket will cost you £12.
Tactics to Consider
Thanks to the layout of the course, there are usually no runaway winners at Uttoxeter Racecourse. The track lends itself to competitive racing down the stretch. However, it is important to be in a good position by the time the last stretch comes around, so you should try and pick out those horses that are front runners.
Biggest Races
There are a couple of notable races at Uttoxeter every year:
The Midlands Grand National is on at Uttoxeter Racecourse every year in March. This is for horses that are at least five years old and it takes place over more than four miles and two furlongs.
In total, horses have to jump 24 fences throughout the race. This race has been running since 1969 and for some time it was the longest distance race on the calendar. To date, no horse has won the Midlands Grand National on two occasions.
The Summer Cup is for horses that are at least five years old and usually takes place in June or July. It is three miles and two furlongs in length and is running since 2000.
Place your Bets with Roger.com
If you are looking to place bets on races that are taking place at Uttoxeter Racecourse, there are a lot of bookmakers to choose from. Thankfully, you can see which of these options is the best fit for you through the Roger.com reviews. This will save you time and also help you find optimal prices for your bets.