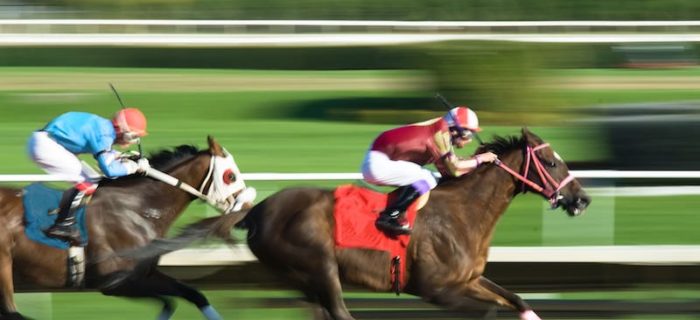 Worcester Racecourse is a National Hunt venue situated right on the edge of town by the River Severn in an area known as the Pitchcroft.
Racing has been taking place here since way back in 1718. Both flat and jumps racing were initially on the calendar, though the former was scrapped in 1966. Nowadays, Worcester instead is now known as a National Hunt venue only.
Due to the proximity of the river, along with the commonly known flood problems that it produces, racing does not take place in the winter months here. Worcester these days has its very niche as a summer jumping venue, much like Perth in Scotland.
Despite the difficulties relating to nature, there is no shortage of action around here. Between May and October, some 20 jumps fixtures are staged and generally well-attended. The track is a real favourite for many top trainers looking to introduce some good novices to the sport.
Ticket Prices at Worcester Racecourse
A typical day's racing at Worcester will cost a racegoer £18 when booked in advance for general admission. Extras are available such as the Pie & Pint Package at £25.50, while the Silver Package including a reserved table for the day and a three-course meal is priced up at £69.
Using Ladies Day as an example of a more high-profile meeting, a Centre Course early bird ticket will cost £15.50. A County Enclosure one will be £27 with the Pie & Pint Package this time being £28, showing that costs are broadly the same throughout the season.
Worcester Track Details
The hurdle and chase courses at Worcester are left-handed ovals, one mile and five furlongs in length and featuring fairly easy turns.
The nature of the racecourse has led to Worcester being seen as a perfect place to start novices off, especially for nearby high-profile West Country-based trainers. Principally given the fact that they use portable fences here which take very little jumping, even for those with little or no experience.
The home straight here is very long which can lead to some confusion for riders. For some, they believe the long run-in means hold-up horses who take a while to get going have more than enough time to do so and that is indeed sometimes the case, leading to fancied runners being held-up.
But, as a summer venue, of course, the ground here is often quick and as such the freer, front-running types often steal a march on the field after the turn has been in the vanguard throughout and don't easily come back to the pack making it more important for strong contenders to remain handy throughout.
Regardless of style, however, not too many jockeys have come home reporting a lot of hard-luck stories. Worcester tends to be described by riders as a nice, fair, galloping track. With this in mind, it's more important to simply rely on the formbook and the assistance of your horse representing a top trainer and jockey.
Key Meetings at Worcester
None of Worcester's individual races are seen as particularly top-class, but that's not to say that certain important runners, especially good novices with the future in mind, won't turn up.
In fact, the summer jumping schedule here gives trainers a crucial chance to get new recruits racing during a time when the top jumps venues are closed. So, we should always be on the lookout for a newcomer who is being professionally backed.
The key races they do feature here include:
As an attendee it's more important at Worcester to pick the right overall meeting, with these three being among their most revered events:
Place Your Worcester Racecourse Bets with Roger.com
Whether it's a short-priced favourite or a sneaky outsider you're looking to back, Worcester has it all. Get your wager on with one of our recommended bookmakers at Roger.com. Bet now safely, securely and with confidence!