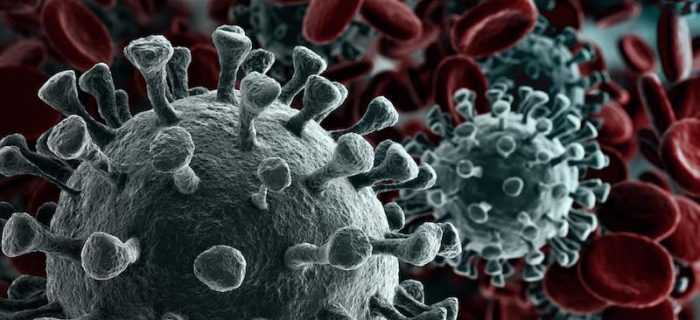 We've previously written about how, in April 2020, paying for gambling with credit cards was banned. Now, in further response to problem gaming during the coronavirus outbreak, the industry has voluntarily agreed to stop all advertising of games and other products on television and radio during the lockdown.
In an announcement made on April 27, the Betting and Gaming Council (BGC), to which 90% of UK operators including shops and online firms belong, stated that members had agreed of their own volition to pause all broadcast advertising until June 5.
The ban doesn't include advertising online, and the BGC expects the measure to have been implemented by May 7.
Media spots which have already been booked will be devoted to messages about safer gambling, given to charities or, where contractually permitted, removed from the schedules.
The statement follows a government letter requesting updates on proactive measures industry operators were taking to reduce problematic gaming while the UK remained in lockdown.
In fact, figures show that, in any event, gambling firms had already cut their usual marketing spend during 2020.
Ad break: the background
Campaigners and health experts have previously expressed fears that potentially problematic gambling could increase during the current crisis. Some worried the lack of sports betting opportunities, in particular, could tempt more customers to play potentially more addictive slot or casino games instead.
However, BGC chief executive Michael Dugher commented:
There hasn't been an explosion in online betting as some predicted – in fact, overall revenue is down by up to 60%.
He added:
We're committed to safer betting and gaming as many people are cut off and feeling anxious.
However, Gambling Commission chief executive Neil McArthur reported to a government committee that 15% of recent gamblers had been spending more time betting in the past month.
Meanwhile, the founder of the Clean Up Gambling Campaign, Matt Zarb-Cousin, called for the ban to be extended to text messages, email promotions and other direct marketing tools.
Earlier in the month, the 20 MPs on the all-parliamentary group looking at gambling-related harm had urged tighter curbs on gambling during the pandemic. Chair Carolyn Harris, Labour MP for Swansea East, said:
I welcome today's decision but wish it could have been made on day one of the lockdown, rather than six weeks later. It's vital that this is extended to all gambling advertising on all media throughout this pandemic.
The European Gaming and Betting Association, whose members make around a quarter of all gambling income on the continent, has also recently issued its own new code of conduct on gambling advertising.
Gambling advertising: facts and figures
Nearly 50% of gambling ad spend is by BGC members; other advertisers include lotteries and non-member bingo operators
The ad pause will halt around half of all gambling product promotion on TV and radio
According to media analyst Claire Enders, betting firms spent some £200m on television adverts in 2019 – but spent around £1bn online, yet regulators have left web-based marketing largely untouched
Charity GambleAware says the year for which figures were last available – 2017 – show that gambling firms spent £1.5bn on marketing then
That figure was up 56% in three years
Think you may have a problem? Where to seek help
The NHS has an initial questionnaire if you think your gambling may be problematic. It's a good place to start.
Here are some other sources of help:
Summing up
The coronavirus has clearly made sweeping, unprecedented changes to all our lives. Its presence has been felt across all sectors, including the gaming industry.
As a proponent of safe, responsible gaming, we at Roger approve of this latest step and applaud the fact that it is a measure operators have introduced voluntarily. No one has had to force any gambling firm to pause broadcast advertising.
We're not surprised, however, that there are calls to go further, with a ban on online advertising, which can be very effective in persuading a minority to continue playing beyond safe limits.
Like everyone else, we're looking forward to business as usual once again. Meanwhile, particularly during this difficult period for us all, we welcome moves such this one, and indeed anything that encourages safe gambling, which is exactly what the activity is for the vast majority of those who bet.
As leading operator Gamesys said, acting responsibly would ultimately make it a better business once the crisis was over. We're sure that applies to all firms making their living in this industry.