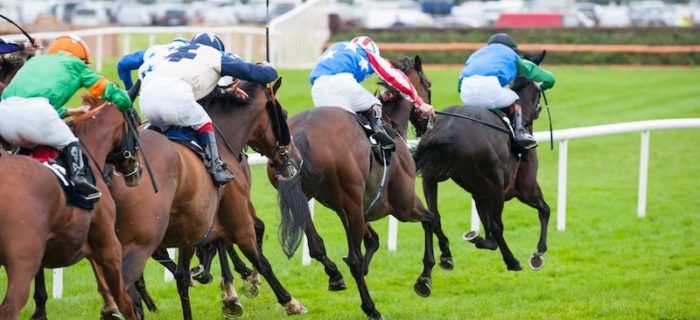 Newcastle Racecourse has been open since 1882 and is located in Newcastle upon Tyne, England. It is under the ownership of the Arena Racing Company, which also owns many other major tracks in the country. There is National Hunt and flat racing taking place at Newcastle Racecourse each year. However, the standout meeting at the track is in June, being the Northumberland Plate.
History of Newcastle Racecourse
The earliest records of racing in the region date all of the way back to the 17th century. The King's Plate race started in 1753. Since then, some iteration of this plate has been run almost every year. In 1882, Newcastle Racecourse officially opened. This saw the creation of a chase and flat course. Also, the venue got a stand and a set of stables that was large enough to house 100 horses.
It was in 2002 that David Williamson, a Scottish businessman, became the managing director of Newcastle Racecourse. He was able to turn the fortunes of the venue around in a six-year period, more than doubling its revenue.
The Northumberland Plate weekend is now the most highly attended race meeting in the area. In fact, it helps circulate £30 million around the local economy. There are more than 15,000 attendants for Ladies Day each year. In 2008, Williamson left Newcastle Racecourse to go work for Newcastle United Football Club.
It was in December 2013 that the Arena Racing Company announced significant renovation plans at Newcastle Racecourse. As a result, this saw the turf flat track being changed into an all-weather track. However, the jumps turf track remained in place. The all-weather track was finished at the beginning of 2016. Then, the first race meeting on this track took place in May that year.
The Racecourse
Since 2016, there has been an all-weather track at Newcastle Racecourse along with the hurdles track. This track is left-handed and oval in shape. There is also a straight mile that is under floodlights, something you do not see on a lot of tracks in Britain.
Ticket Prices
If you are looking to buy tickets for a race day at Newcastle Racecourse, you will be best served by buying the tickets online in advance. There is racing at the track almost year-round, so there are plenty of opportunities for you to buy tickets. However, if you buy tickets in advance, you can generally get general admission for £12. Whereas this cost goes up to £17 if you buy the same tickets on the day at the gate.
Notable Races
There are two special races at Newcastle each year:
Northumberland Plate is the really noteworthy one. This race can be entered by any horse that is at least three years old and it takes place over two miles and 56 yards.
Usually, this meeting takes place at the end of June or the beginning of July. The first race took place in 1833. Now, it is one of the biggest purses for a two-mile handicap that you will see across the globe. Since the 2016 renewal, the race has been taking place on the all-weather track at Newcastle Racecourse.
The Fighting Fifth Hurdle is a race over two miles and a half furlong. In total, nine hurdles have to be negotiated. This race is the first race that makes up the Triple Crown of Hurdling in the racing calendar.
Tactics to Consider
If you are placing bets on races at Newcastle Racecourse, there is a distinct advantage usually for horses that get in a position near to the fence on the round track. This is due to the long turns, which means that you can lose a lot of ground if you are not on a good inside line.
Therefore, only the highest quality horses can win at Newcastle Racecourse if they are much out of position. However, the track is nice and smooth and it is very fair for most races.
Place your bets with Roger.com
If you want to place bets on races that are taking place at Newcastle Racecourse, you have a nice selection of betting operators to choose from. It is a good idea to choose those established bookmakers that place a lot of attention on racing betting. But at Roger.com, they review all of these leading operators for you. So, you can quickly pick the best option for your betting needs.