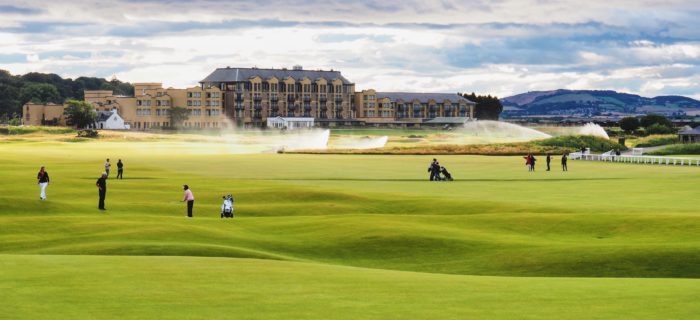 The Open Golf
The Open Golf, officially known as The Open Championship is the oldest of golf's four major professional tournaments. The others are the Masters Tournament, the U.S. Open and the PGA Championship.
The tournament is administered by The R&A (The Royal and Ancient, golf's ruling body outside of the USA and Mexico), was first held in 1860. It is the only major outside of the United States.
The tournament is held yearly in the third week of July. It's held on a rota basis between ten different golf courses in the UK. These are:
However, the home of golf, St Andrews tends to host the tournament more often, usually every five years.
The Open Golf format
To understand how to bet on The Open Golf and to make the most of it, it's important to understand more about the format of the tournament. Held over a total of 72 holes (four rounds of 18 holes), the opening two rounds of the tournament are played with the 156 starting golfers in groups of three.
Following this, there is what is known as a 'cut', in which the top 70 golfers are allowed through into the weekend to play the final two rounds. For the remaining 86 golfers, that's the end of the tournament for them. The remaining two rounds are played in groups of two, and the winner is the golfer with the least amounts of shots played.
Betting on The Open
Betting on The Open Golf is really easy, with all of the major online bookmakers offering odds on the tournament in a variety of ways to further the enjoyment of the tournament, there are several ways that you can bet on it.
Outright winner
The most simple and obvious way of betting on the tournament is to bet on the outright winner. The most popular way of betting on The Open Golf, many of these bets are placed before the tournament, although you can bet on the outright winner throughout.
You can also put an each-way bet on the outright winner of the tournament. With an each-way bet, you win if you pick the winner, but you also get a return (¼ of the odds) if your choice comes in the top four finishers.
Other types of Open betting
Other bets that you may wish to place on The Open Golf include:
First-round leader: The first-round leader market is a popular way to bet. People bet on who they think will be the tournament leader after the first round. Second, third and fourth-round markets are also available.
Match betting: Match bets are bets placed on the person who will shoot the lowest score in each two or three-person group.
Hole-in-one: For punters who like to keep their interest over the tournament, then it's possible to bet on whether there will be a hole-in-one during the tournament.