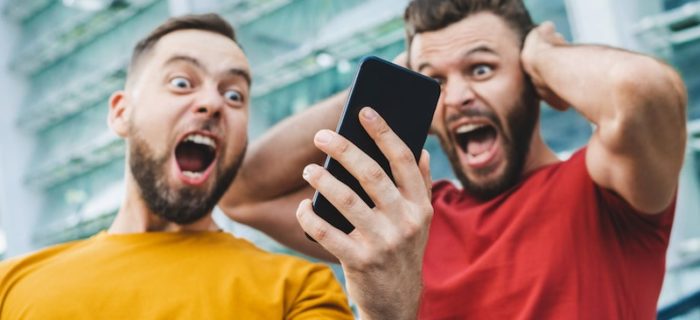 Here's all the information you need to know about online bingo, all in one place! Read on and we will answer the most common Bingo FAQs.
Your Bingo FAQ's Answered
Is Online Bingo Safe?
Absolutely. All major online bingo operators use SSL encryption technology and are licensed and regulated by the UK Gambling Commission. Your financial, personal and contact details are all completely secure.
Are Bingo Games Fair for All?
Yes. As part of being regulated by the Gambling Commission, online bingo operators must use Random Number Generators for games.
The RNG's produce the numbers on your cards and the balls that are released at random, ensuring games are fair. RNG's and the operators are checked very regularly by an independent body.
Can I Play for Free?
Indeed. Many operators operate free-to-play games. Some are just for fun, while others still allow cash prizes despite not having a cost for the tickets. These games are great for new players, just learning the ropes.
Can I Employ a System or Is It All Just Luck?
Bingo really is about luck. There is absolutely no way at all to determine what number will come out next, due to the RNG's. Play for fun and stick within your budget, treating any winnings as a complete bonus.
What Are My Chances of Winning?
There are two ways to look at this. Firstly, there is roughly a 10% chance of you winning a prize of some kind. How much you win depends firstly on luck, but also on the prize level advertised and how much you paid for your ticket.
Another angle is to understand the RTP. The 'Return to Player' percentage in online bingo games is around 80%, meaning that of all the money taken in from ticket sales, around 80% is paid back to players in winnings.
How Many Cards Can I Buy?
If you want to increase your chances of winning a prize, you may buy multiple cards for most online bingo games (but not all).
Some games allow you to buy 5 tickets, others 20, while in rare cases you can buy 60 or even 100 tickets for one game, massively increasing your chances of winning a prize. With tickets available for as little as 1p each, even taking 100 tickets can prove to be relatively inexpensive.
How Long Do Bingo Games Take?
How long is a piece of string? All jokes aside, some games take longer than others. 90-ball bingo will naturally take longer than 30-ball bingo for example, while the length of the game will also depend on how long it takes for someone to land the prize that ends it all, i.e. the full house.
As an average, however, most online bingo games take around 2 minutes in total as they move very quickly indeed with ball draws being completely random and computerised.
What Are the Chat Rooms All About?
Bingo chat rooms are crucial for the operators and the players. They are a social area in which you chat natter with fellow bingo players, but they are not just about frivolous gossip!
Professional chat room moderators make sure everything is kept friendly, you can learn new tricks and there are specific chat room games that can offer you more chances to win.
How Do I Choose a Good Bingo Site?
Look around and compare what they all have to offer. Choose a bingo site first and foremost that has the games you want to play at the price you're willing to part with.
Also, bonuses are crucial as some sites offer way more than others. Check on the minimum deposits and payout amounts too.
How Do I Deposit Money To Play Online Bingo?
Once you join a new site, you will be required to prove your identity and provide a card number. Make sure this card (or other payment methods, such as PayPal) is how you want to fund your account. After this, all you need to do is sign in and click 'deposit' to fund your account.
How Do I Claim My Winnings?
If you're lucky enough to have won, within your account will be a banking area. There will be a 'withdrawal' or 'cash out' option. Simply request the amount you want to withdraw and will be paid onto your chosen payment method, usually the same one you deposit with. Most withdrawals these days are handled in a day or so.
What Is the Minimum Age for Playing Online Bingo?
Some sites may differ, but generally, bingo sites stick with the legal gambling age of 18 years and older.