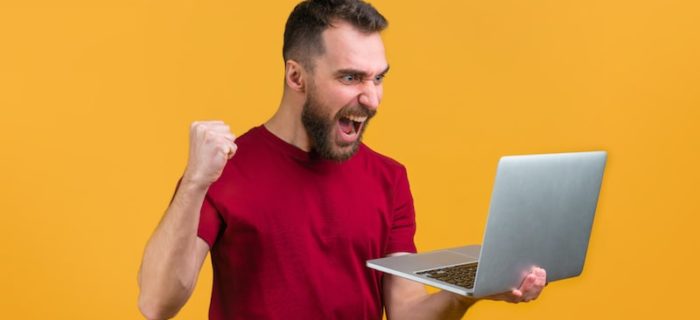 Given its ever-growing popularity online, bingo is now one of the country's favourite pastimes regardless of age or gender.
Luckily if you're a newbie, it is also one of the simplest forms of gambling and entertainment with rules for all games being very easy to learn.
Your Guide to Different Types of Online Bingo Games
75-ball and 90-ball bingo has existed for many years. These are the games you'll have seen played at bingo halls and funfairs for decades, while 30-ball and 80-ball games have also joined in the fun in recent times.
30-Ball Bingo
Great for those who like a quick game; this is played with 30 balls with cards featuring a 3×3 grid, each featuring 9 random numbers. Each column contains numbers 1-10, 11-20 and 21-30 and they can be marked automatically in all online games as they are randomly drawn.
There's only one winner in 30-ball bingo – the person who can mark their entire card.
75-Ball Bingo
This time cards feature a 5×5 grid, containing 24 of the 75 numbers with the central space left blank. Wins depend on your choice of bingo site, with some requiring you to complete a pattern as your balls are drawn.
80-Ball Bingo
An original online bingo variant, 80-ball bingo is played on a 4×4 grid with numbers in each column ranging from 1-20, 21-40, 41-60 and 61-80.
Those completing horizontal, diagonal or vertical lines are winners. This can be a fast-paced game which is ideal when combined with a theme, such as being attached to a TV, movie or celebrity narrative.
90-Ball Bingo
The original form of bingo. Grids are 3×9, with columns featuring numbers 1-9, 10-19, 20-29, 30-39, 40-49, 50-59, 60-69, 70-79 and 80-90.
Once more, numbers can be marked automatically allowing you to buy many tickets, with those matching one line, two lines or a full house being a winner.
Modern Bingo Variants
The online bingo revolution has meant many more different types of games have been discovered.
While many stick to the principles of 30-ball, 75-ball, 80-ball or 90-ball in terms of their mechanics, games can now be heavily themed and can even begin to incorporate values from other forms of gambling, such as slots, horse racing or card games.
One angle bingo operators have borrowed from the casino genre has been the inclusion of progressive jackpots in bingo games.
While wins can still be given out in the normal way for grabbing a line or a full house, players have been willing to spend big to give themselves the chance of landing jackpots that can accumulate right up to a million pounds!
Bingo games based on card games, and therefore having 52 numbers or characters instead of 30, 75, 80 or 90 have proven popular, while games featuring character names and familiar locations from major TV shows such as Friends or Emmerdale also help the entertainment value.
Auto-Play Feature
Given that playing online for as little as 1p a go with some sites can be achieved, the auto-play feature has been a must for many modern players.
With this feature, your card will be marked automatically which allows you to buy as many tickets as you like, greatly increasing your chances of a win.
While some like the excitement of marking the cards off themselves, many others like to leave their bingo running in the background while they get on with other tasks, allowing the computer to do its thing!
Online Bingo Operators
There are myriad options for you when it comes to choosing an online bingo site. All major sites in the UK are fully licensed and regulated by the Gambling Commission so they are safe to join, while they offer different themes, games, ticket prices and jackpot amounts.
Major bookmakers such as Ladbrokes, William Hill and bet365 all offer bingo, while specialist sites such as Mecca, Foxy Bingo, Sun Bingo and Buzz Bingo are also a good place to start looking for your perfect online bingo game.
Conclusion: 
Discover Different Types of Online Bingo Games
There is so much more we could tell you about the thousands of different ways you can play bingo online, but easily the best way to find out is to go and discover them all for yourself.
Free play is available with most firms which allows you to dip your toe in before you commit any of your own cash, while it also lets you discover what basic type of game is your favourite; 30-ball, 75-ball, 80-ball, 90-ball or something even more specialised. Have fun discovering!