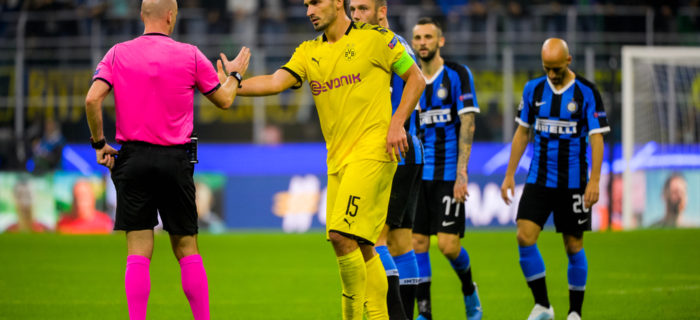 Germany's Regionalliga West is a semi-professional football league, headquartered in Duisburg and run by the Western German Football Association. Regionalliga West Betting has long been popular.
This level of German football has five regional associations. As the single division with the Western German association, Regionalliga West sits at level four in the pyramid alongside Regionalliga Bayern, Regionalliga Nord, Regionalliga Nordost and Regionalliga Südwest.
Regionalliga West was founded in 2008. It's a semi-professional league, providing a good base for promising youngsters. Players deemed not good enough by Bundesliga clubs can work their way back up the ladder.
How Do Things Work in the Regionalliga West?
18 teams take part in the regular Regionalliga West season. They play each other home and away to create a 306-game season. Matches played primarily on Saturday afternoons.
The quality of players this league attracts is high given its overall standing in German football. Although the standard is not as good some of the other Regionalliga divisions, betting can prove to be fairly reliable for punters.
As is typical, in fact, some would say stereotypical about German football, the average goals per game in Regionalliga West is similar to other divisions at the same level. This means things are consistent, well organised and trustworthy for bettors.
43% of games in this league are won by the home side, a little lower than average. While in recent times an average of just over 3 goals per game has been recorded. This makes it a reasonably high-scoring league, giving punters more choice when placing a bet.
Promotion and Relegation in Regionalliga West
Given that this league is organised in a competitive part of the country for football, three teams are to be relegated. These unfortunate spots go to the 16th, 17th and 18th placed finishers and there is no play-off.
Only the champions of this league can potentially be promoted, but not automatically.
Four teams come down from 3. Liga and to fill those spots.
The winners of Regionalliga Nord, Regionalliga Bayern and Regionalliga Südwest are promoted.
The winner of this league plays-off over two legs against the top side from Regionalliga Nordost to decide the final place in the league.
Regionalliga West's Most Notable Teams
Viktoria Köln is the current Regionalliga West champions, a league that hasn't in recent times produced much in the way of longer-term success stories.
Reserve teams from Borussia Dortmund, Borussia Monchengladbach and Kaiserslautern have managed to finish in the first two in this division. In theory, denying a small club the chance to climb the pyramid if good enough.
Generally speaking, teams winning the Regionalliga West tend to get no further than 3. Liga. The most successful sides in recent times have been Preußen Münster and Fortuna Köln. They have each managed to survive several seasons in the third tier having been promoted from here.
The betting stats
Given the simple stats we have at our disposal, we can make a profit on the Regionalliga West betting markets. However, only if we avoid the easy, odds-on home favourites.
Games at this level in Germany tend to be pretty entertaining and end-to-end. While that leads to plenty of goals, it does not scream consistency. Keep this in mind when punting on the games.
With what information we have to hand being valuable to us, we should use it to bet wisely on Regionalliga West games.
Things to consider when placing your bets:
Match Betting – home win/draw/away win. Home wins aren't quite as plentiful in this league, so should you find juicy odds on a fair mid-table side or above away from home you should play to small stakes and perhaps make a profit over time.
Both Teams to Score – if you don't want to take a chance on the result itself, betting yes in the BTTS market in any high-scoring league often pays off and in fact, can mean your bet is secure and paid out before half-time.
Handicap Betting – Given the stats on home wins, taking a 1-goal head start in the handicap betting on a team with a fair goal scoring record is a good way to bring in profit over time in Regionalliga West.
Bet on the Regionalliga West – Our recommended online bookmakers provide solid odds on all Regionalliga West matches, so getting your wagers on online is quick and easy and can be very profitable over time!