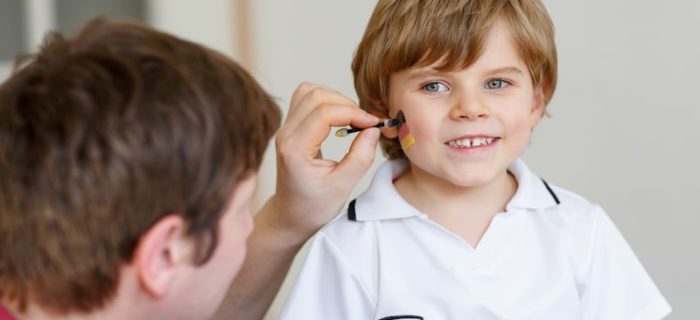 Merck-Stadion am Böllenfalltor is a multi-purpose stadium found in Darmstadt, Germany. Currently, its main use is for hosting the home games of the Bundesliga 2 team, SV Darmstadt 98.
The arena is able to hold as many as 17,500 people since the most recent renovations were completed. The stadium was originally built and opened in 1921, with redevelopments in 1950, 1974, 2014 and 2018.
History of the Merck-Stadion am Böllenfalltor
1919
The beginning of the development was in 1919, taking about two years in total for it to be constructed.
1921
In 1921, Merck-Stadion am Böllenfalltor was opened for the first time. It has been labelled as the Merck-Stadion since 2014 as a result of sponsorship purposes.
The first game at the stadium was a friendly match between Darmstadt and Freiburger, holding 8,000 fans at the time. The home team won this game on a 4-1 scoreline.
1952
It was almost completely rebuilt in 1952 to cater to the leading football league at the time in Germany. After these renovators and the addition of two grandstands, there could be 225,000 fans put into the arena.
1980
There was a capacity of an extra 5,000 added in 1980 after SV Darmstadt got promoted to the top tier of German football in its current form for the first time. Since then, the capacity has been decreased, with it now sitting at about 17,500, with about 10,700 of the capacity being for standing only.
2011
In 2011, renovations had to be done in order for the Merck-Stadion am Böllenfalltor to comply with the German Association's safety requirements, which saw the capacity dropping to 16,500.
2016
There were more minor renovations taking place in 2016 and 2017 that saw an extra 1,000 places being added to the capacity. The stadium was completely rebuilt starting in 2018 in an effort to modernize the facility. This work was finished in 2020.
In order to pay for this work, the state of Hesse contributed a significant amount through a compensation fund, with the city of Darmstadt providing about half of the total funds needed.
Home team: SV Darmstadt 98
SV Darmstadt 98 has been playing at the Merck-Stadion am Böllenfalltor for many years. The club was originally started in 1898 and is a diverse sports club, not just having a football department.
They have played in the Bundesliga a handful of times during its history, most notably in 2015/2016 and 2016/2017 after the team had not played top-flight football for 33 years.
After finishing in 14th place in 2016, they avoided relegation. However, an 18th place finish the following season saw SV Darmstadt getting relegated down to Bundesliga 2 where they have remained ever since.
Betting on games at the Merck-Stadion am Böllenfalltor
Everyone loves teams that go against the odds and achieve a feat that is historic. After not playing in the top tier of German football for 33 years, SV Darmstadt finally got back to the promised land in 2015.
While this didn't last too long, the club is trying to fight its way back. This leads to a ton of excitement and anticipation at home games taking place at Merck-Stadion am Böllenfalltor. You can bet on most of these games by using a reputable football betting site.
To find one that fits your needs, you can have a look at the expert reviews on Roger.com. After finding a site for your needs, it will take just a few minutes to sign up and you can get started playing thereafter.