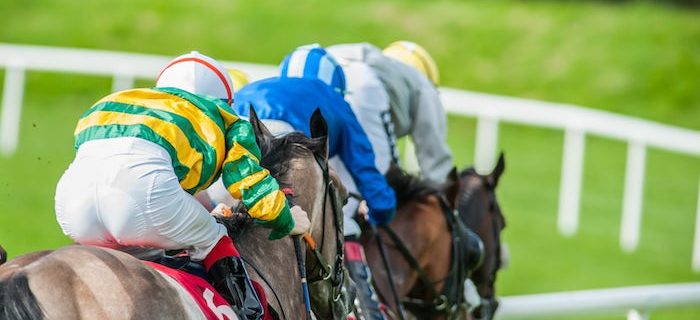 Wincanton Racecourse stages National Hunt racing only during the winter months. Over the years, it has proven to be rather important for those hoping to achieve Champion Hurdle glory in particular.
Given that this course's Grade 2, two-mile contests the Elite Hurdle and the Kingwell Hurdle are run in November and February respectively, they rather sandwich the season for the top two-mile types looking for the ideal programme to take them through to the big one at the Cheltenham Festival in March and that has led to many a big name running here.
The track sits just a mile from the centre of Wincanton. But perhaps more pertinently it is only nine miles from the training centre of one of jumps racing's most important trainers, Paul Nicholls. As such, plenty of his many rising stars are sent here for their first or second runs as novices before they move on to arguably bigger assignments.
Wincanton, via their Kingwell Hurdle especially, has the bragging rights attached with seeing plenty of their biggest winners go on to achieve Cheltenham glory such as Bula, Lanzarote, Kribensis, Alderbrook, Hors La Loi III and Katchit while there will surely be more added to the list in years to come.
Ticket Prices at Wincanton Racecourse
A typical afternoon's racing at Wincanton can be attended for just £12 for General Admission. Box packages are available from £115. For meetings such as Kingwell Hurdle day, this goes up to £17 for the Grandstand and £21 for the Premier Enclosure. It's extremely competitive pricing in the grand scheme of things and certainly for the quality of racing on offer.
Wincanton Track Details
The hurdle and chase at Wincanton Racecourse are right-handed, mostly flat in their layout with a very slight downhill run down the back and remain a reasonably fair test of a horse.
The layout is pretty sharp, in fact, Wincanton is regarded as one of the sharper tracks in the county when the ground is described as good-to-firm or faster meaning those attempting to hold-up and make challenges late are very often not successful.
Strangely enough for a flat track, this can prove to be the opposite when the ground is soft as the course rides particularly testing when the rain falls, something that leads to many being unable to finish and successful horses often winning by wide margins, very much counter to what we see when underfoot conditions are quick.
Occasionally there is precious little a jockey can do about all this; the tightness of the track meaning front-runners often blaze away and make all races well run which in turn leads to the collapse of challenges close home.
The three obstacles in the home straight are all very close together and jumping these in quick succession often makes it difficult for horses to challenge and change the order of things late on, something that is exacerbated on the faster ground, of course.
So, all things considered, the idea on anything other than extremes of going at Wincanton is not necessarily to go too fast from the outset, but rather to attempt to steal a lead on the final turn. If this can be done, your horse will be running a little downhill during the run to the line and with those three quick-fire obstacles making it difficult for those in behind to gain momentum at a crucial stage, you often will not be caught.
Wincanton's Biggest Races
More of the country's top races are shared out in the National Hunt sphere than on the flat arguably and Wincanton is a place that benefits from that, hosting a few important events throughout the year.
In the case of the Kingwell Hurdle, this is one of the best recognised Champion Hurdle trials. It's also the last one to be run before the Cheltenham Festival, making it a crucial stop-off for many contenders over the years. Here are four of the best races at Wincanton:
Place Your Bets with Roger.com
If you've got enough information to bet on races at Wincanton, place your bets via us at Roger.com with one of our recommended online bookmakers. It's crucial to choose the right firm for you; one offering great value and high security and you can do that with us now!