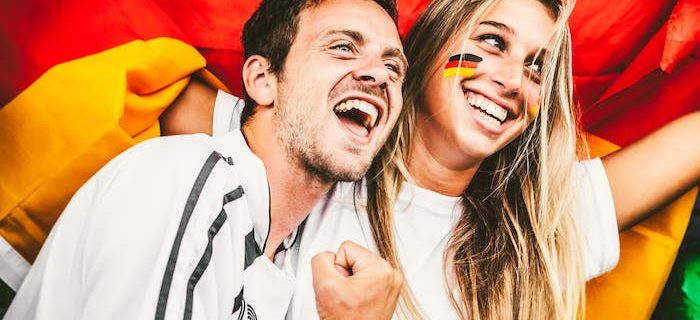 Germany's 3. Liga or the German Bundesliga 3, as the name would suggest, is the third tier of football in the country after the Bundesliga and 2. Bundesliga. Although the Regionalliga still exists, 3. Liga replaced it as the third level of football in Germany upon its introduction in 2008.
3. Liga is the highest level that reserve teams can play in, so, for example, should Bayern Munich II finish top of this league, they would not be promoted to the second tier.
Given the strength of German football 3. Liga is at a very good standard, very much akin to League One in England for example and plenty of good players have passed through this division over the years on their way to better things.
How Things Work in the German Bundesliga 3
Fed by promotions from five different Regionalliga divisions, the 3. Liga is busy and accommodates 20 teams every season. Each plays every other side once at home and once away for a 38-game season with four going down and anything up to three moving up, meaning much can change here in a year.
While the football here is of good quality, results are shared evenly with only around 38% of home teams winning, much lower than the wider average in the sport and significantly lower than in the Regionalligas, while around 33% of away teams are successful.
The entertainment is vast however and in line with much of Germany's football system, more than 3 goals per game are scored in 3. Liga on average and that means plenty of betting opportunities for us.
Promotion and Relegation Matters
For the unlucky four at the bottom of the table come to the end of the season, relegation to the five Regionalliga divisions is the outcome with four teams from that level replacing them, three automatically and one more via a play-off.
Up at the better end, the champions and runners-up are promoted to the 2. Bundesliga while the third-placed team must enter a play-off with the 16th (third-bottom) side from the second tier to decide the final place for the following campaign.
3. Liga's Most Famous Teams
This is a level which naturally has a transient nature; teams constantly moving up and down the German football system and passing through here as they go.
Some however just seem to find their level and that's something we could say about VfL Osnabrück, the club that is the current champions and has, in fact, won the division twice in its short history.
Other than Osnabrück, promoted teams from this league since 2008 have included Union Berlin, Hansa Rostock, RB Leipzig, Dynamo Dresden and Karlsruhe SC who have all been at a much higher level at various points in their respective histories.
The Best German Bundesliga 3 Betting Markets
This is a great division to watch when you get the chance; it's entertaining, high-scoring and strong enough on quality but we have to be choosier when it comes to betting the league.
Home teams simply do not have the advantage they enjoy in other leagues around the world for whatever reason and so it's simply unsafe to whack a few odds-on homers into an accumulator.
With that in mind, here's what we would recommend you look at:
Result/Both Teams to Score – many major online bookmakers offer a number of markets on 3. Liga games, with a typical match priced up on the 1X2 market at something like 5/4 12/5 21/10, very tight. This market on the same match would be 9/2 on the draw and BTTS, or 10/3 on away and BTTS which in a league where a third of games go the way of the visitors and is high scoring, is good value.
Handicap Betting – once more, bookmakers don't always take the above stats into consideration and will offer juicy odds on the away side in this league. Backing away sides on the handicap and giving yourself the option of the draw can pay off very regularly in this case.
Total Goals Betting – while betting on over 2.5 would be odds-on most of the time, picking the right games to do that in will pay dividends in an accumulator so must also be considered.
Betting on the 3. Liga
Betting on this league with any of our recommended bookmakers is simple and can lead to some reasonable profit if you do a little homework in advance. Teams from the middle of the team playing each other will lead to the home side being favourite, but with the away side being easily the best value and it's these matches you can afford to concentrate on. Bet now at Roger.com.