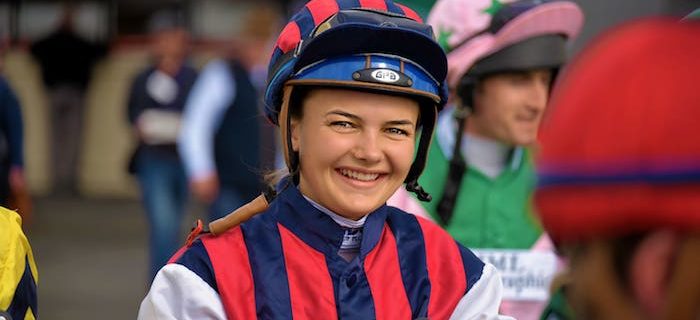 Located just a few miles north of the beautiful spa town of Bath in Somerset, this racecourse is situated upon Lansdown Hill. In fact, it is Britain's highest flat race track at 780 feet above sea level. It's this very fact that makes Bath unique, but also hands it plenty of problems in the summer months.
Given the elevation of the track, a standard irrigation system is not possible to implement here leading to almost always a 'firm' ground description when racing takes place, ruling this track out for those who prefer softer underfoot conditions.
Despite its ongoing watering issues, Bath remains extremely popular with fans, jockeys, trainers and owners have undergone significant changes in terms of its aesthetic qualities in recent times.
Racing has taken place here in one form or another for over 290 years, but it's only in the last four or so that the track's infrastructure has been completely revamped with the parade ring renovated, the customer facilities improved and the canopied roof garden now open which has proven to be a big hit.
Bath is known neither for huge crowds nor for top-class action, but it remains an important racecourse in a country that celebrates the diverse nature of its tracks and in the case of Bath, many a good juvenile has begun their career on the tough camber here before going on to achieve great things.
Ticket Prices at Bath Racecourse
For Bath's general afternoon meetings beginning in March, the Grandstand Enclosure is available at £14 while the Roof Garden is £25 although hospitality and restaurant packages are on offer too. This goes up considerably for meetings such as Ladies Day, however, with the same areas being £22 and £65 respectively.
Bath Track Details
Bath's track layout has been the same for as long as anyone can remember, and it can certainly be described as fairly distinctive and individual in its nature.
It is an enlarged oval, just a shade over one-and-a-half miles in length and going left-handed all the way except for a small section of the track that comes to a V-shape around the back of the course. The turns are tight, particularly the one leading to the home straight, which leads to a long four-furlong run-in to the line.
As well as the tough half-mile distance, the stretch is uphill all the way to the line, always going slightly left-handed and yet with the camber taking runners away from the rail and away from the natural bend making it quite the test given that the field often goes off at pace making races here truly run.
Given this fact, those who commit for home too early around Bath are very often caught out so look for those who naturally save a little for the final quarter-mile.
As well as this, we need to bear in mind that the final turn can catch lots of horses out as they simply don't handle it, though it can be a great advantage should you find a horse who is naturally quick and corners well left-handed, so perhaps look for those who have gone well at courses like Chester in the past.
Going and Distance
The lack of watering and often good-to-firm, firm or even hard ground means that those with fragile joins or who have a round action and prefer some give in the ground will most likely not handle this track, more things to keep in mind when thinking of having a bet here.
Races are run over 5 furlongs, a popular distance here, and right up to 2 miles & 1 furlong.
Biggest Races & Meetings at Bath
Bath holds a special place in the hearts of many racing punters but it's not the track to go to find Group 1 action. That said, these meetings are incredibly fun to attend:
As well as these meetings, Bath does host two high-quality pattern races at either end of its season, namely:
Place Your Bets with Roger.com
If you are looking to use a bit of course knowledge and get the uniqueness of Bath Racecourse on your side when having a bet, you can place it with confidence via any of our recommended bookmakers at Roger.com.