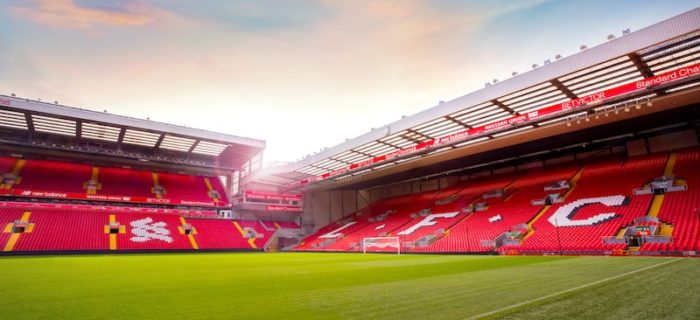 Although it is perhaps said all too often, Hillsborough Stadium is, in fact, one of the most famous and recognisable football venues in the world.
The ground has been the home of Sheffield Wednesday ever since it opened in 1899, though naturally, it has undergone many changes since then.
Hillsborough sits just 2½ miles north-west of the centre of Sheffield and only 3½ miles from Bramall Lane, home to fierce rivals Sheffield United who they do battle within the Steel City Derby.
Hillsborough Stadium History
1898/99
While playing at their rented home at Olive Grove, Sheffield Wednesday were informed during the 1898/99 season that the ground would need to be sacrificed for railway expansions and so a new home was needed for the team.
1914
The new venue was built and was known as the Owlerton Stadium initially, though was renamed Hillsborough in 1914 which came at a time when the club was reporting huge profits. The money Sheffield Wednesday were making was invested in replacing parts of the ground; the Olive Grove Stand was replaced and the Spion Kop was increased.
The cycle of almost continual improvement continued at Hillsborough for quite some time and the stadium became known not only as Wednesday's home but also as a very regular venue for FA Cup semi-final matches.
1996
More major renovations were complete in time for England to host Euro 96, with Denmark basing themselves in the area.
The Danes played all three of their Group games there. Drawing 1-1 with Portugal, losing 3-0 to Croatia and winning 3-0 against Turkey. The games were attended by an aggregate crowd of some 97,615. The venue receiving rave reviews from their regular guests from Denmark.
The Hillsborough Disaster
The worst sporting tragedy in England and one of the worst in the world, unfortunately, happened here on April 15, 1989.
While Liverpool and Nottingham Forest were playing out an FA Cup semi-final, a crush ensued during which 96 Liverpool fans were tragically killed.
It transpired that the Leppings Lane end did not have a valid safety certificate, while in the years since many legal battles have been fought, won and lost with defendants including newspapers and even police.
The aftermath of this tragedy has been so far-reaching. The Taylor Report ultimately led to all top-level football grounds in England needing to be all-seated and fencing being removed, with many clubs essentially being forced to build brand new stadiums given that their current homes could not be modernised.
Key Stats
Not many original English football stadiums have undergone more changes over the years than Hillsborough, many of the changes being cosmetic and some, of course, being enforced. As it stands now, however, the venue's vital statistics are made up of the following:
Capacity: 39,732
Record Attendance: 72,841 for an FA Cup quarter-final between Sheffield Wednesday and Manchester City in 1934
Pitch: 106m x 69m, made up of a Desso GrassMaster surface
Stands: North Stand, West Stand, South Stand, Spion Kop, North West Corner, Kop Corner, South West Corner. The South Stand is essentially the main stand here. It was upgraded for the Euro 96 tournament when more seats, executive boxes, office space, bars, restaurants and executive boxes were added.
Memorable Sheffield Derby Games at Hillsborough
There have been many, many memorable moments at Hillsborough over the years, nothing comparing in the atmosphere to Steel City Derby day. These are some of the most noteworthy games of their type at the ground:
September 24, 1932 – Sheffield Wednesday 3-3 Sheffield United
January 5, 1952 – Sheffield Wednesday 1-3 Sheffield United (in front of 65,000 fans)
January 18, 1964 – Sheffield Wednesday 3-0 Sheffield United
December 26, 1979 – Sheffield Wednesday 4-0 Sheffield United

March 11, 1992 – Sheffield Wednesday 1-3 Sheffield United

January 19, 2008 – Sheffield Wednesday 2-0 Sheffield United

September 24, 2017 – Sheffield Wednesday 2-4 Sheffield United
FA Cup Semi-Finals
Before it became compulsory for semis to be played at Wembley, Hillsborough and Villa Park were regularly used. Semi-final games include:


Bet on Games at Hillsborough via Roger.com
Hillsborough is one of the most famous old stadiums anywhere in the world. Bet on games there with one of Roger.com's recommended online bookmakers to ensure you're wagering safely and securely.